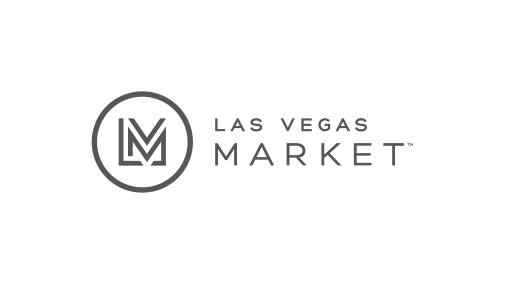 The Expo at World Market Center Las Vegas To Welcome Nation's First Major Toy Industry Event of 2022
ToyFest's Relocation to Downtown Las Vegas' Newest Tradeshow Facility
Provides Synergetic Opportunities
LAS VEGAS – It's all fun and games asInternational Market Centers (IMC) announces that its Expo at World Market Center Las Vegas (WMCLV) will host the nation's first toy industry buying event of the year, ToyFest 2022, March 9 – 11, 2022, providing attendees with a unique new collaborative pairing of both traditional tradeshow exhibits and permanent showrooms with complementary products.
"We are delighted to welcome ToyFest to our World Market Center Las Vegas campus," said Robert Maricich, Chairman and CEO of International Market Centers. "IMC's unique combination of temporary exhibit space and permanent showroom resources will redefine the 'market' experience for exhibitors and attendees alike."
To capitalize on this synergy, the Western Toy & Hobby Representatives Association (WTHRA) has moved ToyFest 2022 to The Expo at World Market Center Las Vegas from Nevada's South Point Hotel and Casino. "A number of the exhibitors of ToyFest also have permanent showrooms in Building C of the World Market Center complex, so moving the show to The Expo creates a lot of synergy in one convenient location," said Bill St. John, WTHRA Chairman of the Board. "The move is creating a lot of buzz in the industry, and we know our customers will enjoy the new aesthetics and safe environment."
ToyFest 2022 will be in The Expo's South Hall March 9 – 11, 2022, with additional permanent showrooms open in World Market Center's Building C March 7 – 11, 2022. Wes Hardin, CEO of Diverse Marketing, whose showroom will be open during ToyFest, said, "Cooperation between permanent showrooms and temporary tradeshows give attendees a more enhanced experience and additional shopping opportunities to see more diverse lines."
Kathleen Milne of Kathleen Milne Company, another Building C showroom tenant open during ToyFest 2022, adds, "There is so much crossover in retail, it doesn't matter if it's a fashion show, a toy show or a horse show, The Expo produces a symbiotic relationship with tenants inside World Market Center Las Vegas that only enriches the end result for both buyers and sellers."
In addition to over 2,000 ToyFest temporary exhibitors in The Expo at WMCLV, nearly 50 additional permanent showrooms in Buildings A and C will be participating featuring hundreds of relevant gift, toy and decorative lines. A full list of gift and décor showrooms open during ToyFest can be found at: www.lasvegasmarket.com/Year-Round/Off-Market-Events/Toyfest.
The Expo at WMCLV – A Catalyst for the Downtown Las Vegas Area
"We opened The Expo at WMCLV in April of 2021 and have successfully hosted 23 trade shows and events, welcoming more than 70,000+ attendees to the downtown Las Vegas area," said Jennifer Muna, Vice President of Market Operations. "2022 is returning as a strong recovery year for the tradeshow industry with The Expo playing a crucial role in addressing demand for modern convention and trade show space in downtown Las Vegas and rebuilding supply chains by bringing suppliers and buyers back together."
Muna added, "As shows are looking at space during high-demand dates in Las Vegas, having a new state-of-the-art facility like The Expo at WMCLV in the downtown area provides new options. We continue to have interest for the remainder of the 2022 calendar year, but we are also receiving strong commitments for space in The Expo in 2023, 2024 and beyond."
Currently 40 tradeshows and events are scheduled for 2022 at The Expo at WMCLV, with the focus on many B2B shows and sporting events. Included are Event Tech Live, esports & Gaming Conference, Harvest Festival, Big Boys Toys Exhibition and Twister Gymnastics. Returning in November is The Vegas Tuffest Junior World Championship rodeo competition, which takes place during the National Finals Rodeo Week in Las Vegas.
The Expo at WMCLV
Boasting more than 315,000 square feet of space and equipped with amenities to meet a variety of event needs, The Expo at WMCLV is divisible into two halls – North and South halls – which can accommodate up to 1,000 trade show booths. The Expo at WMCLV features sizable exhibit space, an expansive lobby and registration area, onsite shuttle bus depot, attached parking garage and permanent food service areas. The Expo at WMCLV offers countless possibilities for large-scale events such as trade shows, corporate events, concerts, and banquets, as well as smaller events such as workshops, lectures, and training sessions. It offers direct access to the Las Vegas Design Center, which presents 30+ designer showrooms with more than 120 product lines weekdays to the trade. Additionally, thousands of permanent furniture, home decor and gift resources are available within Buildings A. B and C. Located minutes from Downtown Las Vegas and The Strip, The Expo at WMCLV is close to some of the finest resorts, dining, and entertainment that Las Vegas has to offer. For more information, visit www.ExpoWMCLV.com.
About International Market Centers:
International Market Centers (IMC) serves as the center of commerce for the wholesale furniture, gift, home décor and apparel industries. With more than 20 million square feet of premium wholesale showroom space in High Point, N.C., Las Vegas and Atlanta, IMC has more than 60 years of relationships and experience creating scalable business platforms for wholesale commerce. With the launch of Juniper, a fully integrated omnichannel B2B commerce solution and multi-line B2B e-commerce marketplace empowering buyers and sellers to better manage and grow their business at markets and year-round, IMC now provides the only omnichannel sales and marketing platform that seamlessly connects physical and digital wholesale commerce. For more information, visit www.imcenters.com.
###
MEDIA CONTACT:
Andy Maiden
Director, Corporate Communications
International Market Centers
amaiden@imcenters.com
702-599-8108
THE EXPO AT WMCLV CONTACT:
Jennifer Muna
Vice President of Market Operations
International Market Centers
jmuna@imcenters.com
702-599-3034