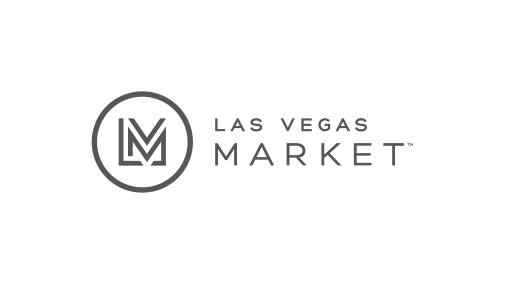 Las Vegas Spring Sample Sale Provides Same Day Sourcing
LAS VEGAS – May 4, 2023 – International Market Centers' (IMC) Las Vegas Sample Sale offers retailers and designers access to mid-market sourcing from 50+ home, gift and lifestyle permanent showrooms May 17 – 19 at World Market Center Las Vegas. The Spring Buying Event is the first of two immediate-buying wholesale markets in Las Vegas during 2023.
"With more demand for immediate product delivery across gift and home categories, we are pleased to offer an off-market opportunity for buyers and designers to source," said Dorothy Belshaw, IMC executive vice president, chief growth officer. "IMC is always looking for and offering ways to connect buyers and brands, and the Spring Sample Sale is a perfect mid-season buying event to restock inventory on-the-spot and to clear floor space prior to the next summer market."
The Spring Sample Sale will showcase over 20+ gift and home showrooms. Participating companies are: Classic Home; Diverse Marketing; F.E.M. Sales; Flexsteel Industries; Ganz Midwest CBK; Giftcraft; Gifts of Nature, Inc.; HomCraft; Just Got 2 Have It!; Keena; Melrose International; Messermeister, Inc.; Mother Ruggers aka Orleena, LLC; NEST, The New Era Sales Team; Next Step Reps; PLANTIN Pavilion; R-Biz Associates; Road Runners; Sales Producers; Inc.; Stephen Young; Toyology, Inc. and Vertuu Design.
Las Vegas Design Center (LVDC) will offer an additional 30+ permanent showroom resources located in Building A, Floors 1 & 2, including notables: Global Views; Hooker Furnishings; Leftbank Art; Telescope Casual Furniture; Theodore Alexander; ZUO and more. LVDC is open daily, Monday – Friday, 10 a.m. – 5 p.m.
Las Vegas Spring Sample Sales runs Wednesday, May 17, through Friday, May 19, from 9 a.m. to 5 p.m. For a full list of participating showrooms and more information, visit https://www.lasvegasmarket.com/Year-Round/Off-Market-Events/Spring-Sample-Sale.
About International Market Centers: International Market Centers (IMC) serves as the center of commerce for the wholesale furniture, gift, home decor and apparel industries. IMC has more than 60 years of relationships and experience creating scalable business platforms for wholesale commerce. Our premium showroom spaces spanning more than 20 million square feet in High Point, N.C., Las Vegas and Atlanta, paired with our digital tools, connect the wholesale industries we serve. IMCenters.com.
###
Tag:
Press Releases
Las Vegas Market
Summer 2023 Las Vegas Market