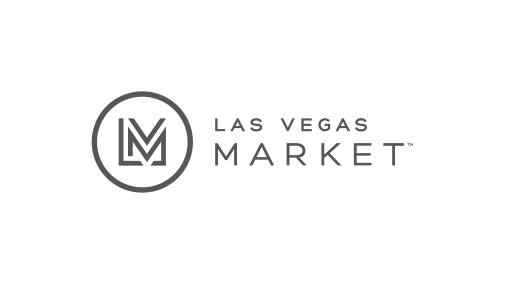 Las Vegas Market Present Broadest Product Spectrum of Winter 2023 Season
January 29-February 2, 2023, at World Market Center Las Vegas
Las Vegas – October 14, 2022 – Las Vegas Market amplifies its full-spectrum sourcing opportunities with unmatched access to expanded brand resources January 29 – February 2, 2023, at World Market Center Las Vegas. Growth driven by cross-category updates including a new lifestyle floor in Building C, strategic reorganization of key home furnishings in Building A, recommitments from top bedding brands and continued expansion of the temporary exhibits is augmented by access to thousands of residential construction and design products offered in partnership with Design & Construction Week, The International Surface Event: SURFACES and the National Hardware Show.
"Las Vegas Market presents the broadest spectrum of trend-driven product of the Winter 2023 market season," said Bob Maricich, International Market Centers (IMC) CEO. "Strategic resource growth across the gift, furniture and décor offerings – the industry's only opportunity to source these complementary categories at one time and in one place – combined with our positioning with three powerhouses of the remodeling and construction industry gives buyers the opportunity to explore new categories and revenue streams like nowhere else."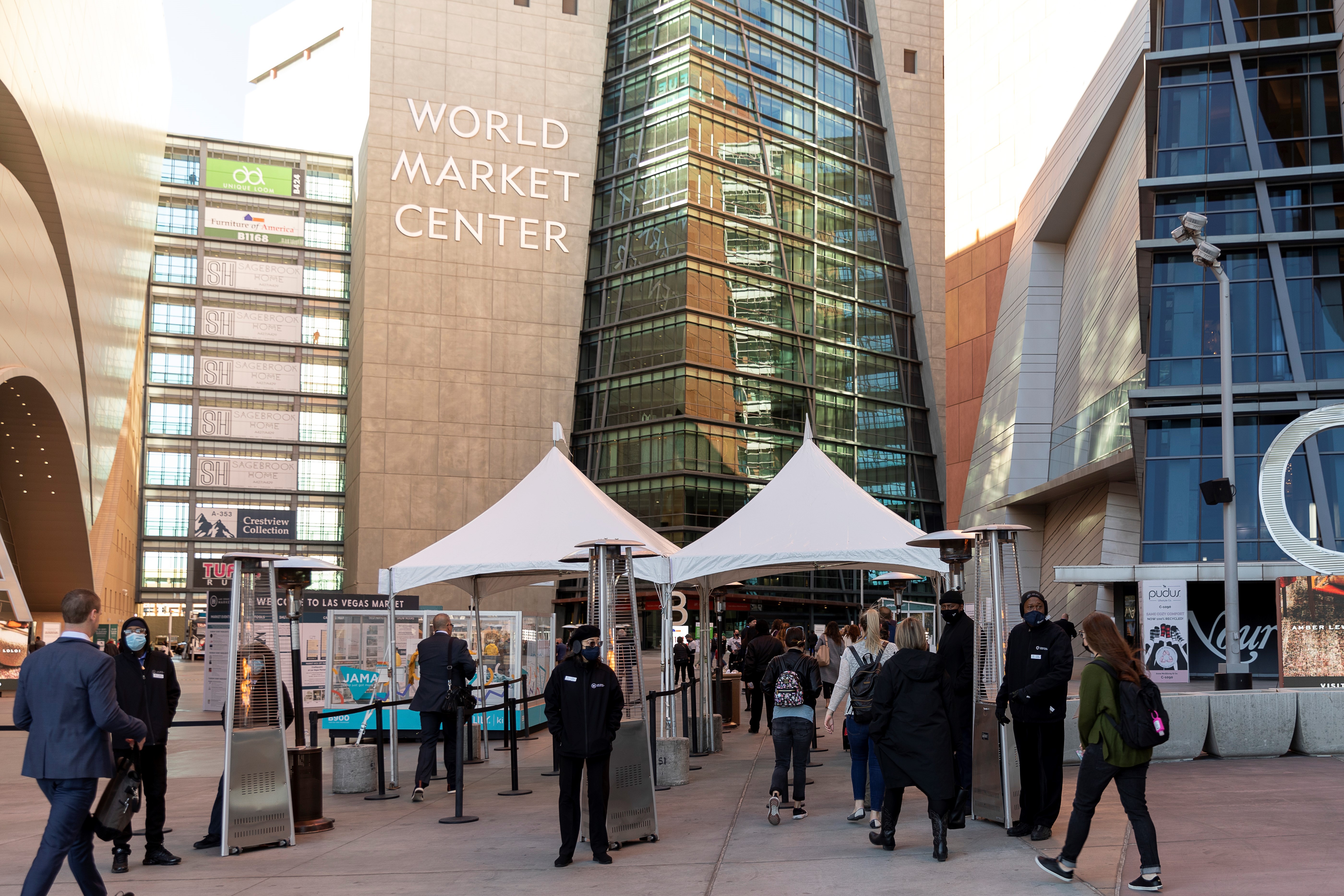 Cross-Category Growth
For Las Vegas Market, 2023 kicks off with growth across its 600+ brand and sales agency showrooms on 37 floors in Buildings A, B and C and hundreds of temporary exhibits offered in the connected Expo at World Market Center Las Vegas and on B2.
Las Vegas Market's seven floors of gift, seasonal, gourmet and tabletop product expand in Winter 2023 with the addition of a new gift collection on Floor C11. Los Angeles-based sales agency Stephen Young anchors the floor in a new 30,000 square foot showroom alongside innovative gift and holiday brands GlitterVille, One Hundred 80 Degrees and more. Throughout the gift collection, brands are renewing their commitments to Las Vegas Market, solidifying it as the West Coast market of choice for top buyers.
Reorganization of the home furnishings offerings improves the shopability of Building A and brings even more design-driven resources to Las Vegas Market, highlighted by high-end furniture brand Theodore Alexander. Las Vegas Market confirms its place as THE mattress buying event with the top brands like Casper, Corsicana Mattress Company, Malouf, MLILY, Purple, Stearns & Foster, Tempur Sealy International, Tempur-Pedic and many more. Las Vegas Market will present new, expanded and relocated showrooms across its 30 floors of furniture, décor and bedding product in Buildings A, B and C.
In Winter 2022, Las Vegas Market offers temporary exhibits in two locations. The expansive Gift and Home Temporaries fill the Expo with hundreds of brands in six categories: Gift, Home, Design, Handmade, Luxe and Immediate Delivery. They are a discovery destination with an engaging presentation of trend-driven, international and emerging brands set for Winter 2023. The B2 Furniture temporary exhibits present 30+ case goods, casual furniture, furniture and home décor manufacturers and importers.
More permanent showroom and temporary exhibit updates will be shared before market. A full list of market exhibitors is at LasVegasMarket.com/exhibitor/exhibitor-directory.
Citywide Sourcing
Las Vegas Market is partnering with four concurrent shows -- Design & Construction Week's (DCW) NAHB International Builders' Show (IBS) and The Kitchen & Bath Industry Show® (KBIS); The International Surface Event: SURFACES (TISE); and The National Hardware Show (NHS) – to offer unmatched whole home sourcing opportunities in Winter 2023. Las Vegas Market badges will allow access to the IBS, KBIS, TISE and NHS trade shows. To encourage cross-category sourcing, Las Vegas Market will offer free shuttle service to at Las Vegas Convention Center and Mandalay Bay Convention Center January 31- February 2, 2023.
Making the Most of Market
Las Vegas Market complements its expansive product offerings with a full roster of thought leader presentations, celebrity appearances and celebrations led by IMC's proprietary FIRST LOOK and Design West trend programming. Buyers also will enjoy product displays and photo-ops plus amenities like free coffee, happy hours and networking events. Design and lifestyle tastemakers also will provide live market updates as Market Pros. A full list of pre-market webinars and at-market events will be announced soon.
Easy-to-use tools including the comprehensive LasVegasMarket.com, the Preview guide and active social media channels (@LasVegasMarket on Instagram and Twitter and @LVMarket on Facebook) help buyers make a market plan. At market tools include the Market Resource guide for the full list of events and resource locations, the quick reference Pocket Guide and EXPLORE – The Gift & Home Temporaries Magazine, a guide to the temporary exhibits in the Expo at World Market Center Las Vegas. JuniperMarket, IMC's B2B online marketplace, helps buyers discover new brands and source 365/24/7.
Dozens of partner hotels are taking reservations now for the Winter market. Buyers who book through the official Las Vegas Market block receive special rates and added-value benefits and are entered to win prizes including dining credits, show tickets and free nights for future visits to Market. Full hotel information is at LasVegasMarket.com/Attend/Hotels.
The Winter 2023 Las Vegas Market is January 29 – February 2, 2023 (Gift and Home Temporaries are January 29- February 1). Permanent showrooms (Buildings A, B & C) are open Sunday, January 29 – Wednesday, February 1, 9 a.m. – 6 p.m. and Thursday, February 2, 9 a.m. – 4 p.m. The Gift & Home Temporaries (located in The Expo at World Market Center Las Vegas, adjacent to Building C) are open Sunday, January 29 – Tuesday, January 31, 9 a.m. – 6 p.m. and Wednesday, February 1 9 a.m. – 4 p.m. Home Furnishings Temporaries (Building B, Floor 2) are open Sunday, January 29 – Wednesday, February 1, 9 a.m. – 6 p.m. and Thursday, February 2, 9 a.m. – 4 p.m.
Las Vegas Market is the leading home furnishings and gift market in the western U.S., presenting thousands of furniture, home décor and gift resources in an unrivaled market destination. Las Vegas Market's diverse product offerings allow for cross-category commerce among these industries. The next Las Vegas Market runs January 29 – February 2, 2023, at World Market Center Las Vegas. Registration for the July 2022 Las Vegas Market is open now at LasVegasMarket.com.
About International Market Centers: International Market Centers (IMC) serves as the center of commerce for the wholesale furniture, gift, home decor and apparel industries. With more than 20 million square feet of premium wholesale showroom space in High Point, N.C., Las Vegas and Atlanta, IMC has more than 60 years of relationships and experience creating scalable business platforms for wholesale commerce. With the launch of Juniper, a fully integrated omnichannel B2B commerce solution and multiline B2B e-commerce marketplace empowering buyers and sellers to better manage and grow their business at markets and year-round, IMC now provides the only omnichannel sales and marketing platform that seamlessly connects physical and digital wholesale commerce. www.imcenters.com.
###
Media Contacts
Chelsea Peabody Bohannon, 404.220.2141 or cbohannon@imcenters.com
Cathy Steel, 203.340.9251 or cathysteel@cathysteelassociates.com