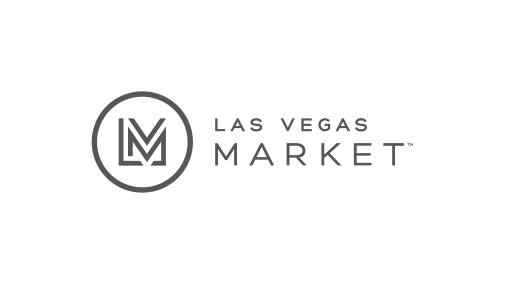 Las Vegas Market Experience Shines in Winter 2022
Market is January 23-27, 2022
Las Vegas – Las Vegas Market amplifies its signature market experiences in Winter 2022 with expanded furniture, gift and home décor resources and the return of its celebrated proprietary at-market programming for the January 23-27, 2022 staging at World Market Center Las Vegas.
"The elements of Las Vegas Market that attendees love – the cross-category furniture, gift and home décor exploration, compelling programming and industry celebrations – are back in force this Winter," explained International Market Centers (IMC) CEO Bob Maricich. "We invite the industry to discover again for themselves why so many retailers and designers name Las Vegas Market as their buying event of choice."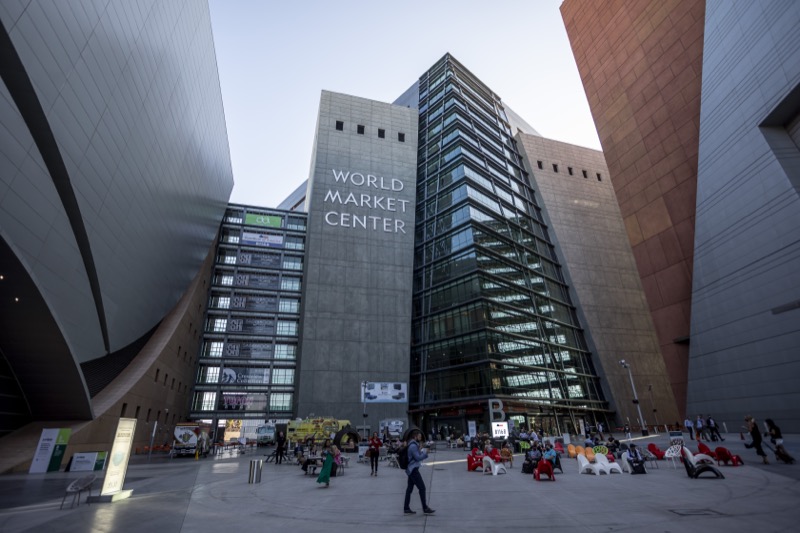 Unmatched Discovery
Las Vegas Market's unique product offerings – the nation's only combined presentation of furniture, gift and home décor – expand as new and established brands make major investments in the market for January 2022.
Developments in bedding and furniture continue to establish Las Vegas Market as THE national bedding market and the West Coast's furniture destination with 2,000+ furniture lines on 31 floors in Buildings A and B – including some 15+ furniture temporaries on B2 – presented this winter. Highlights include Ashley, Aico, Coaster, Magnussen, Furniture of America, Tempur-Sealy and more.
The home décor collection also grows with new and expanded resources in lighting, rugs, accents and more among the 500 home décor resources open on 13 floors in Buildings A, B and C. Notable among the home décor offerings are brands like Currey & Co, Feizy, Global Views, Park Hill and Uttermost.
In gift, Las Vegas Market's 2,000+ resources on seven floors in Building C offer a compelling product mix ranging from seasonal to handmade to housewares and gourmet, highlighted by updates in branded showrooms and those of top west coast sales agencies. Gift offerings include brands like DEMDACO, Ganz, Kurt Adler Midwest CBK, Raz and Roman as well as sales agencies including Anne McGilvray, Aesthetic Movement, Fine Lines, Gifts of Nature, Ivystone, Keena, OneCoast and more.
The gift and home décor temporary exhibits in the connected EXPO at World Market Center Las Vegas again expand in Winter 2022, filling nearly 70% of the new facility. Nearly 400 established and up-and-coming brands will be presented in six destinations: Gift, Design, Handmade, Home, Immediate Delivery and Luxe.
Proprietary At-Market Events
Only-in-Las-Vegas event offerings expand in Winter 2022 led by IMC's proprietary FIRST LOOK trend education complemented by return of designer-focused and gourmet-specific programming. For designers, special programming will feature the 2022 Design Icon Kathryn M. Ireland as well as the return of Design West trend programming and industry-favorite networking opportunities. Also resuming are gourmet cooking demonstrations presented by three tastemakers in a new location on the EXPO floor. Rounding out the programming are thought leader presentations, celebrity appearances and celebrations. Complementing the live events will be a series of product displays, photo-ops and more on campus. A full list of pre-market webinars and at-market events will be announced soon.
On the Las Vegas Market social media – @LasVegasMarket – Market Snapshot returns to preview new introductions before market. At market, a new class of "Market Pros" will take over the pages to share favorite finds.
JuniperMarket by IMC – the industry's newest B2B wholesale buying platform – will have a presence at Las Vegas Market. The JuniperMarket Preview Pods will provide buyers with a dynamic visual overview of and opportunities to sign-up for the new B2B platform, along with photo ops, product displays, giveaways and opportunities. Sellers are invited to visit the Juniper showrooms (C174) to sign up and start selling on JuniperMarket and to learn more about the JuniperCommerce suite of SaaS tools which empower sales teams, streamline product data management and deliver real-time visibility across channels.
For Winter 2022, permanent showrooms (Buildings A, B & C) are open Sunday, January 23 - Wednesday, January 26: 8 AM - 6 PM and Thursday, January 27: 8 AM to 4 PM. The Gift & Home Temporaries (located in The Expo at World Market Center Las Vegas, adjacent to Building C) are open Sunday, January 23 - Tuesday, January 25: 9 AM - 6 PM and Wednesday, January 26: 9 AM - 4 PM. Home Furnishings Temporaries (Building 2, Floor 2) are open Sunday, January 23 - Wednesday, January 26: 9 AM - 6 PM and Thursday, January 27: 9 AM - 2 PM.
Registration for the January 2022 Las Vegas Market opens soon at LasVegasMarket.com.
Las Vegas Market is the leading home furnishings and gift market in the western U.S., presenting thousands of furniture, home décor and gift resources in an unrivaled market destination. Las Vegas Market's diverse product offerings allow for cross-category commerce among these industries. The next Las Vegas Market runs January 23-27, 2022, at World Market Center Las Vegas. For more information, visit www.lasvegasmarket.com.
About International Market Centers: International Market Centers (IMC) serves as the center of commerce for the wholesale furniture, gift, home decor and apparel industries. With more than 20 million square feet of premium wholesale showroom space in High Point, N.C., Las Vegas and Atlanta, IMC has more than 60 years of relationships and experience creating scalable business platforms for wholesale commerce. With the launch of Juniper, a fully integrated omnichannel B2B commerce solution and multiline B2B e-commerce marketplace empowering buyers and sellers to better manage and grow their business at markets and year-round, IMC now provides the only omnichannel sales and marketing platform that seamlessly connects physical and digital wholesale commerce. For more information, visit www.imcenters.com.
Tag:
Winter 2022 Las Vegas Market
Las Vegas Market
Press Release