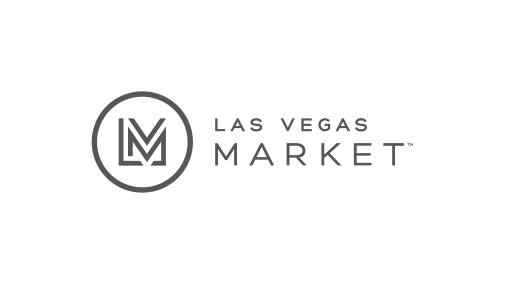 Las Vegas Market Expands and Diversifies Programming in Winter 2023
LAS VEGAS – November 21, 2022 – Las Vegas Market explores trends, business strategies and more through 40+ events staged over five days at its Winter 2023 edition, January 29 – February 2, 2023 at World Market Center Las Vegas. New for Winter 2023 is programming with the Interior Design Society (IDS) joining a Las Vegas Market mainstays including FIRST LOOK, interactive tours, market celebrations and 11 CEU-eligible courses.
"Expansion of Las Vegas Market's programming allows us to present even more compelling education for retailers and designers," said Dorothy Belshaw, International Market Centers (IMC) executive vice president, chief customer officer. "This Winter, we are exploring the essential and timely information that our industry needs to know now."
Trends Come to Life at Las Vegas Market
Trends driving the gift, home décor and furniture industries are explored from factors impacting consumers' tastes through the macro influences on the colors and products that will be in homes and stores after the Winter 2023 Las Vegas Market.
IMC's proprietary FIRST LOOK West presents three new trends for Winter 2023 – one national and two regionally focused trends – through pre-market and at-market programming. The expansion to focus on national and regional trends makes FIRST LOOK the first of its kind: an actionable nationwide trend program that gives buyers the tools to source must-have products in real time. The "FIRST LOOK WEST - Winter 2023 Webinar" is a fast-paced one-hour pre-market preparation session that previews on-trend Las Vegas Market product on Wednesday, January 18 at 1:00pm PST (registration is at LVMKT.com/events). Curator Julie Smith Vincenti of Nine Muses Media presents the trends live in "FIRST LOOK WEST - Winter 2023 - LIVE at Market!," a can't-miss session for retailers and designers looking to build a shopping list of new and next on Monday, January 30 at 1:30pm. The national trend, Amplify, features products with something to say. Locally, Nuance explores neutrals and contrasts, especially combinations that group dark matte finishes with golden hues; and Venture is focused on adventure through furnishings that blend high-end Lodge with Southwest-inspired flourishes, on-the-go gear and garden-inspired gifts and accessories.
New in Winter 2023, Las Vegas Market dives into the social and economic factors that impact trends. In "Real Estate Trends Influencing the Furniture Industry" Ben Haverty, vice president of Colliers Furniture Industry Service Group, presents six real estate trends that are impacting sales for furniture retailers plus an economic forecast for the coming year on Sunday, January 29 at 1:00pm.
Las Vegas Market's signature color trend programming diversifies in Winter 2023 with new programming to supportSpanish-speaking attendees. The "Sherwin-Williams Colormix® Forecast 2023: TERRA," will explores the inspiration, factual statistics and perceptive research that support the 2023 forecast for color and design trends in Spanish with Cintia Fragoso, Color Specialist with Sherwin-Williams, on Sunday, January 29 at 2:00pm.
More color trend programming presented in English is "PANTONEVIEW 2023 Home & Interiors Upcoming Trends: 'The Art of Living'" featuring Leatrice Eiseman, executive director of the PANTONE Color Institute, highlighting key color trends for 2023 and providing insight into PANTONE's 2023 Color of the Year on Tuesday, January 31 at 11:00am.
Operations and Marketing Business Training
Las Vegas Market offers actionable training for gift and home retailers and designers exploring best practices in marketing and business strategies.
Marketing is the focus of four sessions. "The Power of Podcasts – The Mics are Booming!" explores what makes a great podcast and how podcasts can amplify connections with customers with Josh Cooperman of Convo By Design, Justin Honaman of The ContenderCast Podcast, Daniel Russo of The Design Exchange and Michelle Sherrier of The Retail Whore Podcast in conversation with Breegan Jane, HGTV Host and former podcaster of Mom Life, Yo on Monday, January 30 at 3:00pm. "How To Be the Store of Choice in a World of Infinite Possibilities" featuresWhizBang! Retail Training's Bob Negen teaching retailers to maximize the many ways consumer want shop, interact and buy today and in the post-pandemic future on Tuesday, January 31 at 2:00pm. In "Take your Photoshoots to The Next Level in 2023" acclaimed interiors photographer Stephen Karlisch and Daniel Joseph Chenin, principal of Daniel Joseph Chenin Ltd., lead a discussion of cutting-edge photography trends & technology and new ideas for shooting product on Tuesday, January 31 at 1:00pm. Karlisch leads a second session "Insider Photography Tips - Making the Most of Your Marketing & Money" explaining how to plan a great photoshoot, money-saving ideas plus usage rights and legal ownership, social media etiquette and more on Wednesday, February 1 at 11:00am.
Business strategies for designers and retailers are covered in two sessions. Business of Design™ and Kimberley Seldon present "No More Negotiating (Stand Behind Your Contract)" teaching how to set and maintain clear and firm boundaries when it comes to fees, margins, work orders and process on Monday, January 30 at 11:00am. WhizBang! Retail Training's Bob Negen gives a productive and engaging presentation, "Get Productive! Experience Less Stress, Have More Fun, And Get More Done!" about personal productivity and time management for business owners on Tuesday, January 31 at 10:00am.
Cross-Category Tours
A series of interactive tours allow buyers to explore the wide variety of Las Vegas Market's product offerings with an insider's point of view. The "Attendee 101: Orientation & Tour" features JD Whitehead, Buyer Services Team Lead for IMC, sharing an overview of the Las Vegas Market, what to find and where to find it, along with other helpful hints for a successful market experience on Sunday, January 29 at 10:00am. "Lighting the Way - Lighting Highlights Tour" focuses on luxury hospitality and residential lighting and how best to use different styles of lights with designer Alex Woogmaster of Woogmaster Studio in Las Vegas on Monday, January 30 at noon. In "Expedition Expo! With Danny & Kelli," tastemaker and author Danny Seo, publisher and co-principal of Rue Magazine and editor-in-chief ofNaturally Danny Seo and Kelli Lamb, Rue Magazine's Editorial Director lead a tour of their favorite finds in the Gift and Home Décor temporary exhibits on Tuesday, January 31 at noon.
Growth in Design Society Programming
Las Vegas Market expands its design society partnerships with programming presented by Interior Design Society (IDS) joining its longstanding relationship with the American Society of Interior Designers (ASID).
New in Winter 2023 are two seminars presented by IDS National. "Finding the Truth Through All The Chaos" is a casual fireside chat with Wendy Glaister of Wendy Glaister Interiors in Modesto, Calif.; Kimberly JOI McDonald of Designing JOI in Las Vegas; Lori Miller LGC Interior Design in Huntington, NY; and Laura Muller of Four Point Design Build in Los Angeles about how they have stayed true to themselves while navigating the design industry on Sunday, January 29 at 4:00pm. IDS leads a group session featuring mentoring, coaching and encouragement with Glaister, McDonald, Miller and Muller, "Practical Tools for Success in Interior Design," on Monday, January 30 at 2:30pm.
The ASID California Central/Nevada Chapter leads two market tours. "ASID Industry Partner Market Tour" visits industry partner showrooms on Monday, January 30 at 3:00pm. "ASID's Student Reception & Tour" allows students to learn what designers need to know to make the most of market on Wednesday, February 1 at 10 a.m.
Comprehensive Programming from the Home Furnishings Association (HFA)
The Home Furnishings Association (HFA) returns to Las Vegas Market as it presents 11 programs over two days that are open to all Las Vegas Market attendees.
On Sunday, January 29, a series of five HFA seminars kicks off with "Improve your Business Culture" presenting insights on retail culture from over 10,000 retail training events and training experiences at 9:00am. "Small Steps That Equal Massive Sales Increases" teaches how to increase sales by 30% in three simple steps at 10:30am. "Increasing Sales Productivity" explores how the sales productivity ratio affects business at 1:00pm. "Use Digital Marketing to Recession-Proof Your Business" gives retailers the tools to build an airtight digital defense at 2:30pm. "Discover the Hidden Costs of Your Home Delivery Program" provides tips for building a delivery program that makes financial sense and supports goals at 4:00pm.
On Monday, January 30, HFA presents six seminars. "Ways to Build Traffic and Sales" explores new and improved ways to drive online and in-store business at 9:00 a.m. "3 Effective Ways to Combat Slow Foot Traffic" examines time it takes to close a sale, data collection and the average ticket size at 10:30am. "How to Train your Team for Add-On Sales" is a mock training in selling furniture protection plans at 11:45am. "3 Ways to Enhance the In-Store Buying Experience" shares new ways to create more meaningful in-store and beyond buying experiences at 1:00pm. "How to Create Personalized Content for eCommerce Marketing" discusses how enhancing and personalizing product visuals can help shoppers make better buying decisions at 2:30pm. "Digital Strategies to Implement in 2023" explores what digital strategies are working to gain traffic and sales at 4:00pm.
Las Vegas Market Celebrations
The industry comes together again at Las Vegas Market celebrations. Buyers and sellers mix and mingle at the Market Kickoff Party on Sunday, January 29, 5:00pm in the Grand Plaza Courtyard. Buyer amenities offer opportunities for refreshments and networking throughout the market. "Buyer's Morning Grab & Go Breakfast" offers coffee, fresh fruit and more on Sunday, January 29 – Wednesday, February 1, 8:00-10:00am. "Happy Hour in the Expo" features refreshments while buyers shop the Home and Gift Temporaries on Sunday, January 29 – Wednesday, February 1, 4:00 -6:00pm. "Entertainment & Afternoon Bars" offers music, beer and wine in various locations throughout buildings A, B and C on Sunday, January 29 – Wednesday, February 1, 4:00 -6:00pm. "Happy Hour & Music" in the Courtyard features music, beer and wine on Monday, January 30 – Wednesday, February 1, 5:00-7:00pm.
A full list of Las Vegas Market events is at LVMKT.com/events. (Note: download full list of events via this link: Las Vegas Market Winter 2023 Events)
Las Vegas Market is the leading home furnishings and gift market in the western U.S., presenting thousands of furniture, home décor and gift resources in an unrivaled market destination. Las Vegas Market's diverse product offerings allow for cross-category commerce among these industries. The next Las Vegas Market runs January 29 – February 2, 2023, at World Market Center Las Vegas. Registration for the July 2022 Las Vegas Market is open now at LasVegasMarket.com.
About International Market Centers: International Market Centers (IMC) serves as the center of commerce for the wholesale furniture, gift, home decor and apparel industries. With more than 20 million square feet of premium wholesale showroom space in High Point, N.C., Las Vegas and Atlanta, IMC has more than 60 years of relationships and experience creating scalable business platforms for wholesale commerce. www.imcenters.com.
###
Media Contacts
Chelsea Peabody Bohannon, 404.220.2141 or cbohannon@imcenters.com
Cathy Steel, 203.340.9251 or cathysteel@cathysteelassociates.com