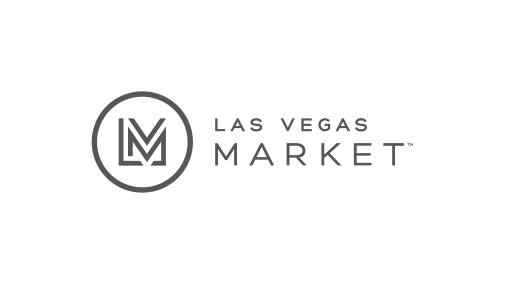 Las Vegas Design Center and ASID Announce 2022 ANDYZ Award Winners
9 Interior Design Project Winners Recognized for 11 awards at Summer 2022 Las Vegas Market
LAS VEGAS, N.V. – July 25, 2022 – Las Vegas Design Center (LVDC) and the California Central/Nevada Chapter of the American Society of Interior Designers (ASID) have announced the year's best projects from the Western-based interior design community with nine winners across 11 ANDYZ design award categories. Winners for the 2022 awards were announced yesterday at the in-person award ceremony at Las Vegas Market, which runs through Thursday, July 28, at World Market Center Las Vegas.
"For eight years, the ANDYZ Awards have recognized tremendous talent and creativity throughout the design trade," said Cain Brodie, LVDC general manager. "Las Vegas Design Center is proud to partner with ASID to celebrate these nine winners and their incredible work."
For the 2022 awards, eight design firms and one student were selected across 11 ANDYZ award categories, with two separate project winners selected for Best Hospitality Space Design. New this year, the Best Individual Residential Design and Best Multiple Residential Design categories were split into two sub-categories – over and under 3,000 square feet.
The 2022 ANDYZ winners are:
Best Residential Bathroom Design: Dani Boyd, Dani Boyd Design, Los Angeles, CA
Best Commercial Space Design: Wendy Glaister, Wendy Glaister Interiors, Modesto, CA
Best Custom Product Design: Eryka Glover, ErykaG Design, Las Vegas, NV
Best Hospitality Space Design: Jamie Stringham, Interior Dynamics, Las Vegas, NV a

nd Laura Fullow, Laura Fullow Designs, Las Vegas, NV

Best Individual Residential Space over 3,000 sq. ft.: Daniel J. Chenin, Daniel Joseph Chenin Ltd., Las Vegas, NV
Best Residential Kitchen Design: Lori Brazier, House of Brazier, Sacramento, CA
Best Multiple Residential Space over 3,000 sq. ft.: Daniel J. Chenin, Daniel Joseph Chenin Ltd., Las Vegas, NV
Best Multiple Residential Space under 3,000 sq. ft.: Eric Benning, Benning Design Construction, Sacramento, CA
Best Outdoor Space Design: Daniel J. Chenin, Daniel Joseph Chenin Ltd., Las Vegas, NV
Best Student Design: Jinjin Huang, Fresno State University, Fresno, CA
The ANDYZ Awards, named to bear a resemblance to "Annual Nevada Design," were created in 2015 to recognize exceptional design from designers, design firms and students. Interior design projects in residential, commercial, hospitality and student categories were judged by a panel of ASID board members from across the country on five main criteria: presentation; innovation/creative use of space; scale and functionality; aesthetics; and overall execution.
Sponsors for the 2022 ANDYZ awards are: Cosentino; ESG Gallery; European Bath| Kitchen| Tile & Stone; Global Views; Furniture Lighting & Décor Magazine; Justo Delivery Service; No Slip NV; Nourison and Sherwin-Williams.
Las Vegas Design Center is located at World Market Center Las Vegas on the first two floors of Building A and offers interior designers and other members of the trade year-round access to a comprehensive selection of the industry's finest product lines. To learn more, go to https://www.lasvegasmarket.com/year-round/lvdc.
Las Vegas Market is the leading home furnishings and gift market in the western U.S., presenting thousands of furniture, home décor and gift resources in an unrivaled market destination. Las Vegas Market's diverse product offerings allow for cross-category commerce among these industries. The next Las Vegas Market runs July 24 – 28, 2022, at World Market Center Las Vegas. For more information, visit www.lasvegasmarket.com.
About International Market Centers: International Market Centers (IMC) serves as the center of commerce for the wholesale furniture, gift, home decor and apparel industries. With more than 20 million square feet of premium wholesale showroom space in High Point, N.C., Las Vegas and Atlanta, IMC has more than 60 years of relationships and experience creating scalable business platforms for wholesale commerce. With the launch of Juniper, a fully integrated omnichannel B2B commerce solution and multiline B2B e-commerce marketplace empowering buyers and sellers to better manage and grow their business at markets and year-round, IMC now provides the only omnichannel sales and marketing platform that seamlessly connects physical and digital wholesale commerce. For more information, visit www.imcenters.com.
###
Las Vegas Market Media Contacts:
Chelsea Peabody Bohannon, 404.220.2141 or cbohannon@imcenters.com
Amanda Merritt, 404.220.2153 or amerritt@imcenters.com
Cathy Steel, 203.340.9251 or cathysteel@cathysteelassociates.com