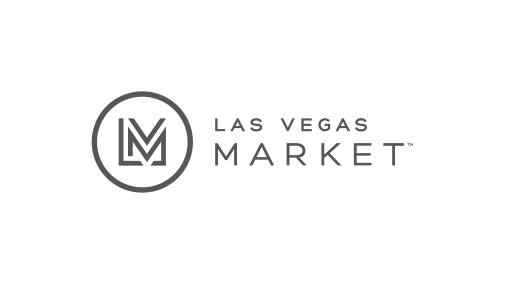 Las Vegas Market Names Five Market Snapshot Winners for Summer 2022
Las Vegas – July 24, 2022 – Las Vegas Market today named five products as Summer 2022 Market Snapshot "People's Choice" winners: Henning Collection by Fusion Designs and Camilla Fossilized Clam Console Table by PALECEK (tie) for furniture; Frida Table Planter by Deconcepto for home décor; Bracelet Hair Tie by Maya J for gift; and Lighting Pendant by Shaaksaz Willow Wicker Craft Producer Company Ltd/ Kadam Haat in the gift and home temporary exhibits. The Summer 2022 Las Vegas Market runs through Thursday, July 28 at World Market Center Las Vegas.
"The Summer 2022 Market Snapshot winners emphasize the comprehensive range of product offered at Las Vegas Market," said Dorothy Belshaw, International Market Centers (IMC) executive vice president, chief marketing officer. "With winners including bespoke furniture and pieces made by international artisans to eco-friendly décor and creative fashion accessories, Las Vegas Market attendees have identified that they are looking to source a diverse product this summer. We congratulate the winners!"
The Summer 2022 Market Snapshot Winners are: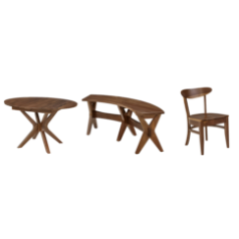 FURNITURE: Fusion Designs – Henning Collection
Customizable and built-to-order furniture collection. Henning Table has a 1′′ thick egg-shaped top, wood geared slides and mission-edge profile available in 42′′×54′′ and 48′′×54′′. Henning Chair is a side chair that is 18.5′′w x 17.5′′d x 32′′h. Henning Bench is 54′′w x 16′′d x 18′′h". Shown in Brown Maple and available in five additional finishes. (B201-02)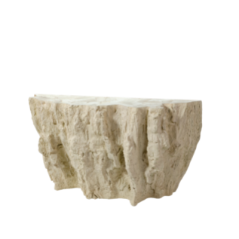 FURNITURE: PALECEK – Camilla Fossilized Clam Console Table
Inlaid fossilized clam shell top on stonecast base made from a natural tree trunk mold and finished in warm cream tones. 59.75"l x 18"w x 32.5"h. (C498).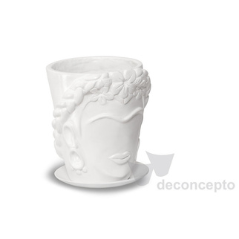 HOME DÉCOR: Deconcepto – Frida Table Planter
High-quality fiberglass planter and saucer built to endure harsh outdoor conditions. 22" x 17". Available in black and white. Made in Mexico. At Las Vegas Market, Deconcepto is represented by Platin Pavilion (A442 & JuniperMarket.com)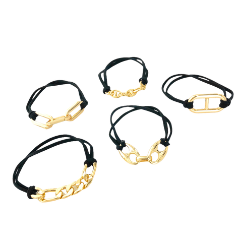 GIFT: Maya J – Bracelet Hair Tie
A hair tie and bracelet in one. Hair tie is a smooth elastic that will not pull or slip. Can be worn as a stackable bracelet accessory. Available in five styles. At Las Vegas Market, Maya J is represented by Sales Producers (C1044).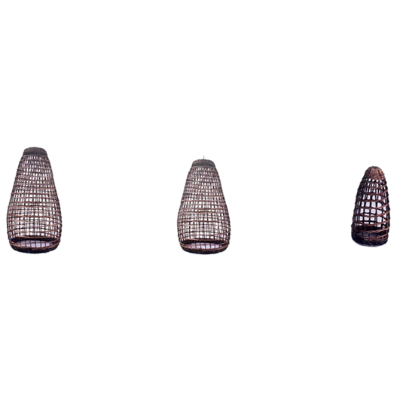 GIFT AND HOME TEMPORARY EXHIBITS: Shaaksaz Willow Wicker Craft Producer Company Ltd. / Kadam Haat – Lighting Pendant
Open lattice weave lighting pendant with a round top and bottom in brown/ ash black. Basket materials are 100% biodegradable and made from wood from non-timber forests. Available in three sizes. Shaaksaz Willow Wicker Craft Producer Company Ltd. was incorporated by Kadam Haat, an organization that develops rural communities, to encourage basket making in India. At Las Vegas Market, Shaaksaz Willow Wicker Craft Producer Company Ltd / Kadam Haat is represented by Aid to Artisans (E-1018).
Some 40 products were named as finalists in the Summer 2022 Las Vegas Market presentation of Market Snapshot, IMC's showcase of new and innovative products showing at its markets in Atlanta, High Point and Las Vegas. Additional Las Vegas Market finalists include Adams & Co, Aquavireo, Arteriors, Assouline, Banwood, Bashian Rug, Brooklyn Bedding, CRAFTMADE, CRISTEL, Danya B, DEMDACO, Elk Home, Glasshouse Fragrances, Hooker Furniture, Hubbardton Forge, Intellibed®, Jitana, JURA, Kinfine USA Inc., Leggett & Platt, LOGICDATA, Mantraband, Messermeister, Mountain House Furniture, Natures Collection, Pappelina, Salt Flat Show By Malouf, SEI Furniture, Sok It Shown, StyleCraft Home Collection, SUNPAN, The Piggy Story/Girl Nation, Troy Lighting, Vim + Vigor Candle Co and Zafferano America, LLC.
Product images and links to the finalist's online directory listings are available online at LasVegasMarket.com/Explore/News-and-Trends/Market-Snapshot . (NOTE: Images are available at https://www.dropbox.com/sh/trc6uhocuynbj7p/AABwmB_202cK_g-Ku0XhY9caa?dl=0).
Las Vegas Market is the leading home furnishings and gift market in the western U.S., presenting thousands of furniture, home décor and gift resources in an unrivaled market destination. Las Vegas Market's diverse product offerings allow for cross-category commerce among these industries. The next Las Vegas Market runs July 24-28, at World Market Center Las Vegas. Registration is open now at LasVegasMarket.com.
About International Market Centers: International Market Centers (IMC) serves as the center of commerce for the wholesale furniture, gift, home decor and apparel industries. With more than 20 million square feet of premium wholesale showroom space in High Point, N.C., Las Vegas and Atlanta, IMC has more than 60 years of relationships and experience creating scalable business platforms for wholesale commerce. With the launch of Juniper, a fully integrated omnichannel B2B commerce solution and multiline B2B e-commerce marketplace empowering buyers and sellers to better manage and grow their business at markets and year-round, IMC now provides the only omnichannel sales and marketing platform that seamlessly connects physical and digital wholesale commerce. www.imcenters.com.
###
Media Contacts
Chelsea Peabody Bohannon, 404.220.2141 or cbohannon@imcenters.com
Cathy Steel, 203.340.9251 or cathysteel@cathysteelassociates.com