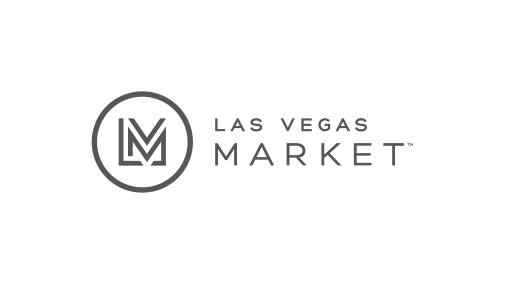 LVDC Introduces Student Career Day
LAS VEGAS – Las Vegas Design Center, in partnership with the American Society of Interior Designers (ASID) and the University of Nevada, Las Vegas (UNLV), will host its first-ever career day for interior design students, offering a full day of networking and free educational seminars, Friday, April 8.
"Education is a hallmark of the Las Vegas Design Center offering," said Cain Brodie, LVDC general manager. "Students are the future of our industry, and through this program we get to share valuable industry knowledge and connect students with a robust network of established design professionals."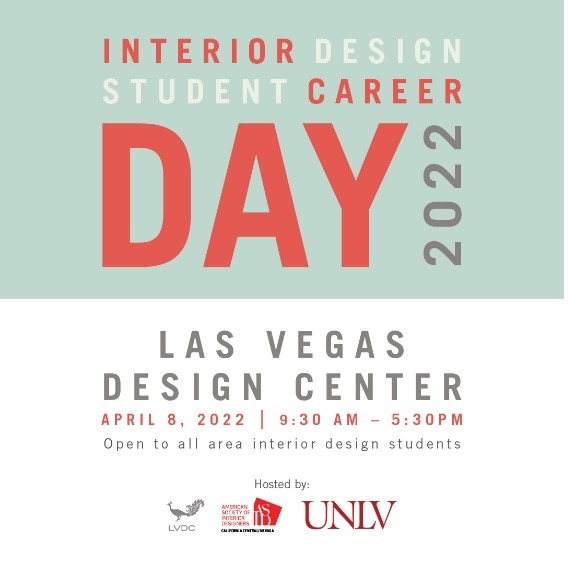 Students participating in the premiere LVDC Interior Design Student Career Day will benefit from a full day of networking, event and seminar activities, hosted by notable designers and leading brands. Session highlights including: What it Means to be a Professional Interior Designer, a panel discussion with residential, commercial, hospitality, kitchen and bath designers, moderated by author and associate UNLV professor Dak Kopec, at 10:45; How to Make Money as an Interior Designer, hosted by Area West and Vanguard Furniture at 11:45 and 3:15; Round Table Discussion with Leadership at 1:45; and You've Graduated, Now What? presented by Nevada State Board of Architecture, Interior Design and Residential Design at 2:15.
"The recent years of COVID have demonstrated the importance of our interior environments for safety and wellbeing, and for the management of disease and disease transmission," said Kopek. "The UNLV Interior Architecture and Design program is thankful for the valuable service that Las Vegas Design Center provides for our students and the Las Vegas Design community. Career day is just one of the many ways we can all come together in one place to share knowledge and forge meaningful collaborations."
The LVDC Interior Design Student Career Day runs Friday, April 8 from 9:30 a.m. to 5:00 p.m., at LVDC at World Market Center Las Vegas. Registration for the event is free with no limit on the number of students who may participate. RSVP is required before April 8 at https://www.eventbrite.com/e/interior-design-student-career-day-tickets-294844887997.
American Society of Interior Designers collaborates with others to promote the value of interior design. It prepares members to excel in a dynamic and evolving profession. Through education, knowledge sharing, advocacy, community building and outreach, ASID strives to advance the interior design profession and, in the process, to demonstrate and celebrate the power of design to positively change people's lives. For more information, visit https://www.asid.org.
University of Nevada, Las Vegas (UNLV's) diverse faculty, students, staff, and alumni promote community well-being and individual achievement through education, research, scholarship, creative activities, and clinical services. It stimulates economic development and diversification, fosters a climate of innovation, promotes health, and enriches the cultural vitality of the communities that it serves. For more information, visit https://www.unlv.edu/about.
Las Vegas Design Center is located at World Market Center Las Vegas on the first two floors of Building A and offers interior designers and other members of the trade year-round access to a comprehensive selection of the industry's finest product lines. For more information, visit https://www.lasvegasmarket.com/year-round/lvdc.
About International Market Centers: International Market Centers (IMC) serves as the center of commerce for the wholesale furniture, gift, home decor and apparel industries. With more than 20 million square feet of premium wholesale showroom space in High Point, N.C., Las Vegas and Atlanta, IMC has more than 60 years of relationships and experience creating scalable business platforms for wholesale commerce. With the launch of Juniper, a fully integrated omnichannel B2B commerce solution and multiline B2B e-commerce marketplace empowering buyers and sellers to better manage and grow their business at markets and year-round, IMC now provides the only omnichannel sales and marketing platform that seamlessly connects physical and digital wholesale commerce. For more information, visit www.imcenters.com.
###
Media Contacts:
Amanda Merritt, 404.220.2153 or amerritt@imcenters.com
Cathy Steel, 203.340.9251 or cathysteel@cathysteelassociates.com