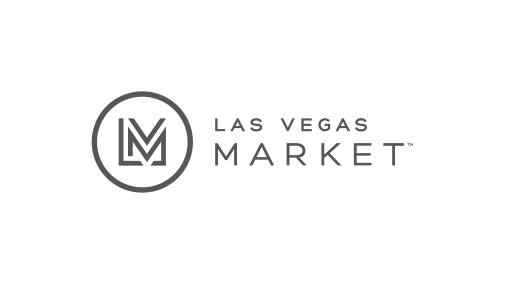 LVDC Hosts Keynote Event on Brand Building
LVDC Hosts Keynote Event on Brand Building
LAS VEGAS – May 23, 2023 – Las Vegas Design Center (LVDC) continues its 2023 event programming with a special keynote session to help designers take business to the next level, "Building Your Brand Into a Business," on Thursday, June 1, at 2 p.m., at World Market Center Las Vegas.
"Our in-person educational events help promote community and connection among members of the area's talented design community," said Cain Brodie, LVDC general manager. "In addition to gaining valuable insights from top professionals, participants have the opportunity to explore the newest product from LVDC's 30+ showrooms and to network with other designers."
"Building Your Brand Into a Business" offers an insightful discussion on ways interior designers can grow and improve their brands. The panelists are PR and content maven Cherie Bustamante, president of Fog & Apple; content and media expert Brittany Chevalier McIntyre, executive editor of LUXE Interiors + Design; and trendsetter Alex Woogmaster, founder and creative director of Woogmaster Studio. Registration for this free event is at https://LVDCSignatureEvent-Luxe.eventbrite.com.
LVDC's "Building Your Brand Into a Business" presenters
(L-R): Alex Woogmaster, Brittany Chevalier McIntyre and Cherie Bustamante.
Cherie Bustamante is a career-long design professional. In her 15+ years of industry experience, she has promoted the work of premier brands and their renowned collaborators. Bustamante established Fog & Apple in 2016 to bring a fresh option for integrated communications within the design industry. Bustamante holds an MBA in Communications and Global Sustainability from Fordham University. She is on the steering committee for DIFFA's Dining by Design, and is a longtime New York City transplant from San Francisco.
Brittany Chevalier McIntyre is a writer, design editor and content strategist. In her current position at LUXE Interiors and Design Magazine, she oversees the team's communication plan, executes brand initiatives and assists with shaping each of 15 regions' feature sections.
Alex Woogmaster holds a degree in Architecture from Cornell University with a concentration in Architecture History, and is a Registered Interior Designer. A passionate student of Classical life and design, Woogmaster relocated from Rome to Las Vegas and served as Creative Director at Wynn under his mentor, Interior Design Hall of Fame designer Roger Thomas. Woogmaster founded his own design studio in 2019. His creative collaborations include worldwide sourcing from multiple manufacturers of luxury interior elements and furnishings, and designing unique licensed product collections on behalf of some of these companies.
Las Vegas Design Center is located at World Market Center Las Vegas on the first two floors of Building A and offers interior designers and other members of the trade year-round access to a comprehensive selection of the industry's finest product lines. To learn more, visit https://www.lasvegasmarket.com/year-round/lvdc.
About International Market Centers: International Market Centers (IMC) serves as the center of commerce for the wholesale furniture, gift, home décor and apparel industries. IMC has more than 60 years of relationships and experience creating scalable business platforms for wholesale commerce. Our premium showroom spaces spanning more than 20 million square feet in High Point, N.C., Las Vegas and Atlanta, paired with our digital tools, connect the wholesale industries we serve. IMCenters.com.
###
Media Contacts:
Amanda Merritt, 404.220.2153 or amerritt@imcenters.com
Cathy Steel, 203.340.9251 or cathysteel@cathysteelassociates.com
Tag:
Press Releases
Las Vegas Market
Summer 2023 Las Vegas Market