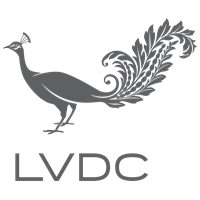 LVDC Announces Two March Events
FOR IMMEDIATE RELEASE
First Friday March 3; Student Career Day March 30
LAS VEGAS – February 21, 2023 – Las Vegas Design Center (LVDC) kicks off its 2023 event programming with two sessions in March: a social media photography First Friday session on Friday, March 3, and a student career day on Thursday, March 30.
"We are excited to resume LVDC programming in March, engaging both current and future design industry professionals in an intimate, educational setting," said Cain Brodie, LVDC general manager. "LVDC is proud to continue offering a full range of trend and trade education, networking and design resources in 2023."
March "First Friday" Session to Educate on Importance of Photography on Social Media
The March "First Friday" session, Composition Like the Pros: Leverage the Psychological Benefits of Photography to Elevate Your Social Media, explores basic compositional techniques to instantly elevate images, videos and content on social media. interiors and architectural Photographer, Devin Robinson, will address why some images just feel good and others don't, raising the question, "is there something psychological going on?"
Devin Robinson
Devin D. Robinson is an interiors photographer with over 15 years of professional photography experience. Robinson began his career as an Interiors photographer in 2017 while earning a master's degree in Clinical Social Work (MSW). Combining his experience in human behavior and electronic media, he launched Devin D. Real Estate Media, which provides a wide range of marketing media for real estate professionals.
The March "First Friday" session will be held March 3 at 10 a.m. (P.T.) in the LVDC Seminar Room, A140. Registration is required no later than March 2 at 9 p.m. at https://LVDCFirstFridayMarch2023.eventbrite.com.
Las Vegas Design Center Invites Students to Network at Career Day
LVDC is set to host a Student Career Day, in partnership with the California Central/Nevada Chapter of the American Society of Interior Designers (ASID) on Thursday, March 30, for students at interior design schools from the western U.S. to learn from and mingle with industry professionals in an all-day event. The day will consist of a presentation by Nevada State Board of Architecture, Interior Design and Residential Design, panel discussions, pop up workshops, networking opportunities and a luncheon.
The event will run from 9:30 a.m. to 5:30 p.m. at LVDC. Students interested can RSVP at https://ASIDStudentCareerDay2023.eventbrite.com no later than Monday, March 27.
Las Vegas Design Center is located at World Market Center Las Vegas on the first two floors of Building A and offers interior designers and other members of the trade year-round access to a comprehensive selection of the industry's finest product lines. To learn more, visit https://www.lasvegasmarket.com/year-round/lvdc.
About International Market Centers: International Market Centers (IMC) serves as the center of commerce for the wholesale furniture, gift, home decor and apparel industries. IMC has more than 60 years of relationships and experience creating scalable business platforms for wholesale commerce. Our premium showroom spaces spanning more than 20 million square feet in High Point, N.C., Las Vegas and Atlanta, paired with our digital tools, connect the wholesale industries we serve. IMCenters.com.
###
Media Contacts:
Amanda Merritt, 404.220.2153 or amerritt@imcenters.com
Cathy Steel, 203.340.9251 or cathysteel@cathysteelassociates.com
Tag:
Press Release
Las Vegas Design Center