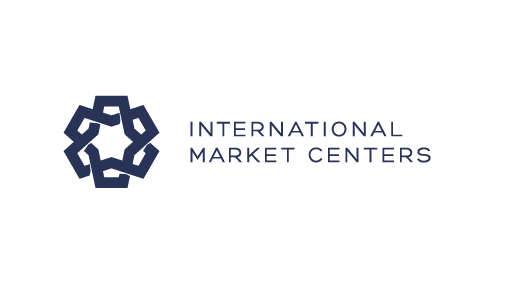 International Market Centers Completes Acquisition of Shoppe Object and Shoppe Online
Summer 2022 Edition Runs August 14-16 at NYC's Pier 36
NEW YORK – International Market Centers (IMC) today announced the successful completion of its acquisition of Shoppe Object, a design-focused home and lifestyle tradeshow and its Shoppe Online B2B e-commerce platform. Additionally, to better accommodate buyer and exhibitor preferences, Shoppe Object will shift its three-day event opening to Sunday, with the summer 2022 edition running August 14-16 at Pier 36.
"We are so excited to welcome Shoppe Object and Shoppe Online to the IMC family. The community and elevated point of view that the founders have built is fresh, bold and differentiated from other markets. Under Jesse James' continued leadership and vision, supported by IMC's scale and reach, there is tremendous opportunity to grow and extend the brand," said Dorothy Belshaw, Executive Vice President, Chief Customer & Marketing Officer for IMC.
Industry feedback following last month's announcement of IMC's planned acquisition of Shoppe Object has been overwhelmingly positive.
"I am impressed by the courage it took for Shoppe Object's founders to break away from the tired, old trade show formula and create a completely unique trade show culture that is dynamic, sophisticated, and respectful of both the exhibitors as well as the buyers who attend," said long-time Shoppe Object exhibitor Sandy Chilewich, Founder and Creative Director, Chilewich. "The integral alliance with IMC offers exciting opportunities to build upon the strong foundation that Shoppe Object has solidified over the past three and a half years."
New Date Pattern for Summer 2022 Edition
Based on results of a post-market survey of buyers and exhibitors, the Shoppe Object date pattern will shift to run Sunday through Tuesday (rather than Saturday through Monday) beginning with the Summer 2022 edition. The next semi-annual buying event is scheduled for Sunday, August 14 – Tuesday, August 16, at Pier 36 on Manhattan's Lower East Side.
Survey responses indicated three factors which influenced the date pattern shift: the importance of Saturdays in the store for retail owner/operators, the benefit of a second market weekday for corporate buyers, and less interruption of a late summer weekend preceding the start of the school year.
"Shoppe Object has always looked to our constituents for clarity when making decisions that affect us all, and in this case, we sought direct feedback from participating brands and buyers, who overwhelmingly prefer a Sunday through Tuesday show this August," said Jesse James, IMC Vice President and Show Director. "Ultimately, we aim to please."
About Shoppe Object: Shoppe Object is New York's semiannual, independent home and gift show. With a curated roster of visionary brands and makers presented in an elevated setting, Shoppe Object is the ultimate resource for premier merchants and influential editors. Born of a vanguard spirit to celebrate and service the progressive retail and design community, Shoppe Object is a gathering of fellowship, an expression of ideas, and a physical manifestation of a shared ethos — dedication to, and reverence for the good, the beautiful, the inspired, the innovative and the well-made. Shoppe Object debuted to the trade in August 2018 and was founded by Jesse James of Aesthetic Movement, and Deirdre Maloney and Minya Quirk, partners in Bast & Bell and co-founders of the apparel tradeshow Capsule that was acquired by Reed exhibitions in 2013. Over a glass of wine on the Lower East Side, they imagined a scenario that combined their first-hand knowledge of the evolving home and gift market with their tradeshow expertise, and Shoppe Object was born. IMC acquired Shoppe Object in February 2022. @shoppeobject
About International Market Centers: International Market Centers (IMC) serves as the center of commerce for the wholesale furniture, gift, home decor and apparel industries. With more than 20 million square feet of premium wholesale showroom space in High Point, N.C., Las Vegas and Atlanta, IMC has more than 60 years of relationships and experience creating scalable business platforms for wholesale commerce. With the launch of Juniper, a fully integrated omnichannel B2B commerce solution and multiline B2B e-commerce marketplace empowering buyers and sellers to better manage and grow their business at markets and year-round, IMC now provides the only omnichannel sales and marketing platform that seamlessly connects physical and digital wholesale commerce. For more information, visit www.imcenters.com.
###
MEDIA CONTACT:
Andy Maiden
Director, Corporate Communications
International Market Centers
amaiden@imcenters.com
702-599-8108
SHOPPE OBJECT CONTACT:
Jesse James
Vice President and Show Director
Shoppe Object
Jesse@ShoppeObject.com
646-295-7236