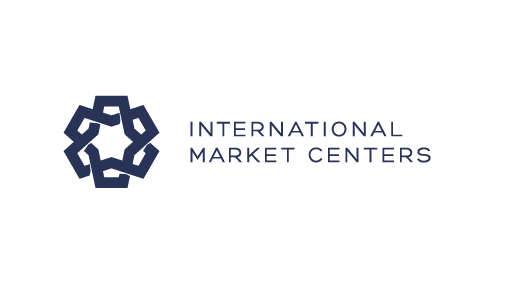 IMC Partners With Sherwin-Williams For Programs in Atlanta and Las Vegas
AmericasMart Atlanta Market Wednesday, June 1; LVDC First Friday, June 3
International Market Centers (IMC) has partnered with Sherwin-Williams, a global leader in paint and coatings, to present color trend programming at AmericasMart Atlanta's Market Wednesday on June 1, and at Las Vegas Design Center (LVDC's) First Friday seminar on June 3.
"Knowledge of color trends and an understanding of influences on color are imperatives for the design community that sources at both AmericasMart and LVDC," said Dorothy Belshaw, IMC executive vice president, chief customer and marketing officer. "This June, we are delighted to partner with Sherwin-Williams, a long-time IMC educational partner, to bring current information to our markets from coast-to-coast."
AmericasMart Atlanta Market Wednesday
In a lunch-and-learn session, titled Designer-Approved Color Trends, four of Atlanta's top interior designers will address 2022 paint color trends and practical applications for design projects. Rachel Moeller, Sherwin-Williams Designer Account Executive, will lead discussion with Joann Kandrac and Kelly Kole of Kandrac & Kole, Calvin Watt of The Cvion Company and Jenny Warner of J Thomas Designs. The session will be held on June 1, from 12 to 1 p.m., in the Building 1, Floor 14, Seminar Space. Registration is required by June 1 at https://sweventexpress.com/registration/?eid=22202.
AmericasMart Atlanta's Open Year Round collection features 350+ home décor, gift and apparel showrooms. Building 1 offers 140+ home décor showrooms with 350+ lighting, accent furniture, rugs, wall décor, casual furniture and linens brands plus 100+ commercial design brands. The gift collection features 130+ multi-line sales agencies and corporate showrooms throughout Buildings 1 and 2 with gift, lifestyle, gourmet, tabletop, holiday / floral and outdoor living product. In apparel, 80+ Cash & Carry showrooms and six children's apparel showrooms on Building 3, Floor 13 are open every day. The Open Year Round program offers signature events, in-person seminars, educational opportunities, designer concierge services, a resource library and guided tours throughout AmericasMart Atlanta. For more information, visit https://www.americasmart.com/Year-Round.
LVDC First Friday
LVDC's First Friday series continues in June with How do Cultures Influence Color?, an exploration of diverse cultures and their perception of colors. Laurie Clark, Sherwin-Williams' Senior Designer Account Executive supporting residential interior designers in the states of Arizona, Las Vegas, NV. and southern Utah, will address color families and their historical significance as well as important considerations of cultural ideas and differences when making color selections. This session, offering 0.1 CEU credit, is June 3, from 10:00 a.m. to 11 a.m., in LVDC seminar room A240. Registration for this event is required by June 2, at https://lvdcfirstfriday.eventbrite.com.
Las Vegas Design Center is the Southwest's premier home furnishings and design resource located at World Market Center Las Vegas on the first two floors of Building A. LVDC is home to 30+ designer showrooms presenting more than 120 product lines and offers year-round access to a global selection of the industry's finest furniture, fabrics, lighting, floor coverings, wall décor, decorative accessories, and kitchen & bath products. For more information, visit https://www.lasvegasmarket.com/year-round/lvdc.
The Sherwin-Williams Company For more than 155 years, Sherwin-Williams has been an industry leader in the development of technologically advanced paint and coatings. As the nation's largest specialty retailer of paint and painting supplies, Sherwin-Williams is dedicated to supporting both do-it-yourselfers and painting professionals with exceptional and exclusive products, resources to make confident color selections and expert, personalized service at its more than 4,300 neighborhood stores across North America. For more information, visit www.sherwin-williams.com.
About International Market Centers: International Market Centers (IMC) serves as the center of commerce for the wholesale furniture, gift, home decor and apparel industries. With more than 20 million square feet of premium wholesale showroom space in High Point, N.C., Las Vegas and Atlanta, IMC has more than 60 years of relationships and experience creating scalable business platforms for wholesale commerce. With the launch of Juniper, a fully integrated omnichannel B2B commerce solution and multiline B2B e-commerce marketplace empowering buyers and sellers to better manage and grow their business at markets and year-round, IMC now provides the only omnichannel sales and marketing platform that seamlessly connects physical and digital wholesale commerce. For more information, visit www.imcenters.com.
###
Media Contacts
Amanda Merritt, 404.884.5061 or amerritt@imcenters.com
Cathy Steel, 203.340.9251 or cathysteel@cathysteelassociates.com