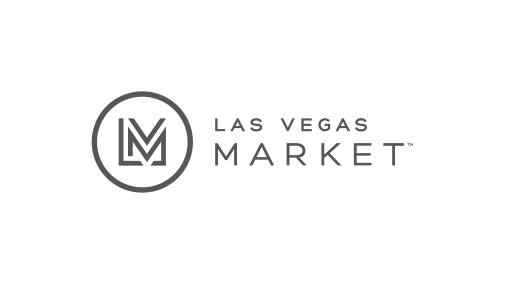 Growth in Las Vegas Market Temporary Exhibits in Winter 2023
LAS VEGAS – December 5, 2023 – Las Vegas Market continues the rapid expansion of its Gift and Home Temporary Exhibits in Winter 2023, filling the Expo at World Market Center with 300+ exhibitors January 29 – February 1, 2023. Driving growth is 50+ new exhibitors, significant brand expansions and growth in specialty categories which create a comprehensive and compelling marketplace.
"The Las Vegas Market temporary exhibits have gotten bigger and better every market since we relocated to the Expo," said Scott Eckman, IMC executive vice president, chief revenue officer. "This unique space is now known as a platform for the right brands and the right buyers to come together driving momentum and bringing even more trendsetting product to Las Vegas Market."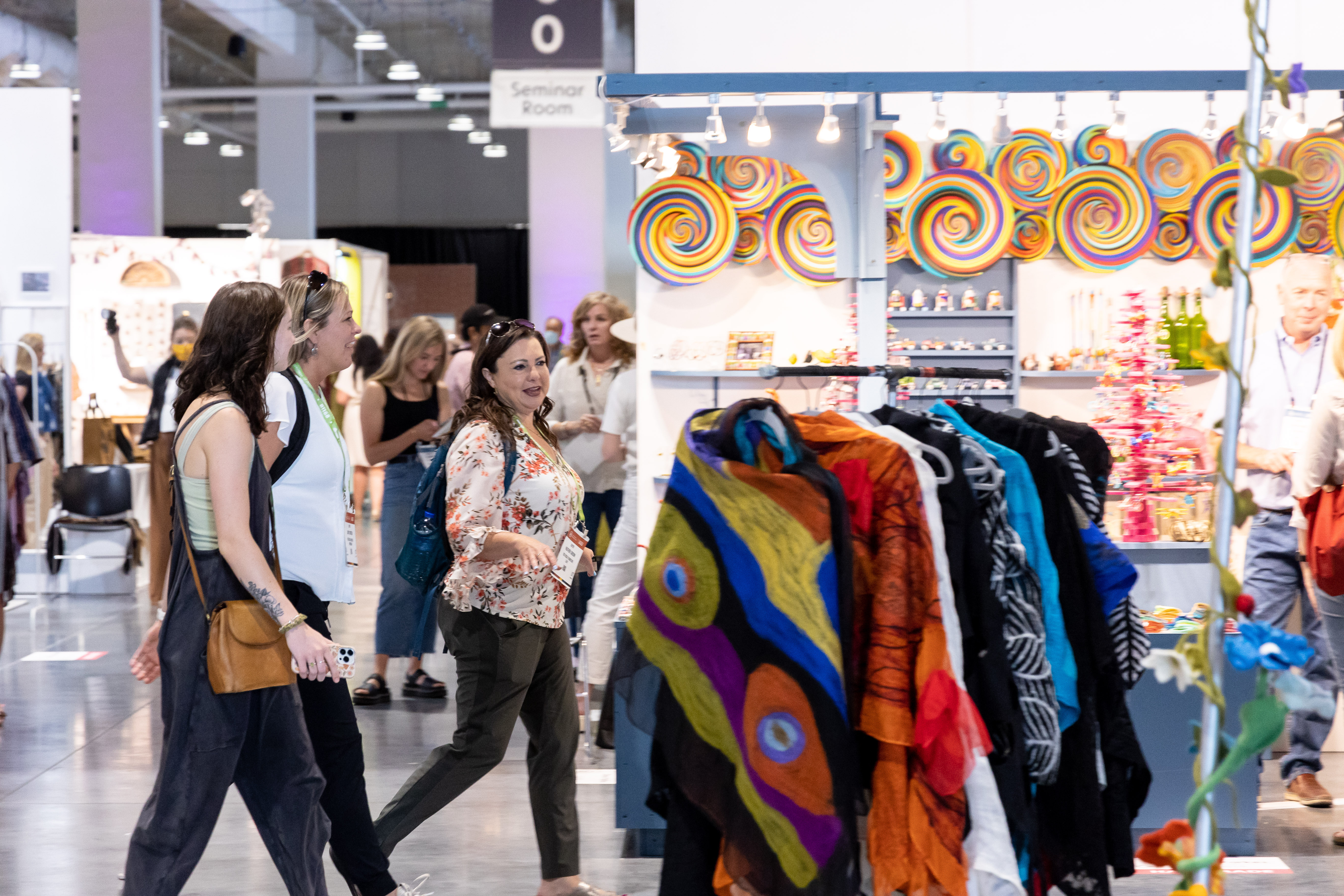 Debuts and Expansions Bring Fresh Product
Las Vegas Market Gift and Home Temporary exhibits are tracking to grow by more than 10% in Winter 2023 with newcomers and expanded brand presentations offering even more product. New brands those returning after a market hiatus are found in every market category like FLIKR Flame (tabletop fire places) in Design, Apple Park (baby apparel) in Gift, Lazarus Artisan Goods (leather personal accessories) in Handmade, J. Valentine Home (lamps) in Home, Olker Rugs (rugs) in Immediate Delivery and Maileg (high-end children's product) in Luxe. Notably, more than 20 brands are debuting in large booths to showcase full product lines including Bergs Potter (terracotta pots made in Italy), Enesco and Department 56 (seasonal), Haomy (linen lifestyle items) and more.
Record renewals are highlighted by brands expanding their footprints as they return to Las Vegas Market. Nearly 15 brands take more space for the Winter 2023 market, including major expansions by American Design Club(representing design-driven gift and lifestyle brands) in Design, Deregozu Textiles (handmade luxury home textiles) in Immediate Delivery, Dolma Inc (handcrafted women's clothing and accessories) in Handmade, El Arroyo (lifestyle, paper products and gifts) in Gift and Rug & Kilim (high-end rugs) in Luxe.
Growth in Specialty Categories
Within Las Vegas Market's temporary neighborhoods, offerings in gourmet and outdoor living products also are expanding in Winter 2023.
Highlight the Gift offerings are nearly 50 exhibitors presenting gourmet foods, housewares, tabletop and more, posting nearly 15% market-over-market growth in the category. New brands include The Cord Wrapper (kitchen accessories), Destination PSP (mid-century modern tabletop and gift), Served (tabletop), Vestiges Inc (tabletop textiles) and Zia Pia imports (artisanal Italian foods). Newcomers join a collection of leading brands including Dreamfarm (housewares), JK Adams (housewares and wood cutting boards), JURA Inc. (gourmet coffee machines), Lynn & Liana Designs (handmade housewares and cutting boards), MUkitchen (housewares). Peterson Housewares & Artwares (housewares and home décor) and more. Also within the gourmet offerings on the trade show floor is gathering space for current and prospective members of the GC Buying Group.
Within the Home and Immediate Delivery exhibits, some 12 brands are focused on products for outdoor living and gardening including plant accessories, outdoor furnishings, textiles and more. Notable are six new-to-Las-Vegas brands: Aquavireo AB (Swedish linens), emuamericas (outdoor furniture), Braid & Wood Design Studio (modern plant hangers), Design Toscano (garden statuary and décor), Flowerhouse (outdoor hanging furniture) and Soul of the Party (plant hangers). In Immediate Delivery, two outdoor brands make major expansions: Forever Green Art(preserved trees and floral arrangements) and Replica Plants and Décor (artificial greenery, succulents, plants and accessories).
A full list of Las Vegas Market temporary exhibitors is at LasVegasMarket.com/exhibitor/exhibitor-directory.
Las Vegas Market presents six categories of Gift and Home Temporary Exhibits: Gift, Home, Design, Handmade, Luxe and Immediate Delivery in the state-of-the-art, 315,000-square-foot Expo at World Market Center Las Vegas. Contiguous with Building C, one of three permanent showroom buildings that comprise the World Market Center Las Vegas campus, the Expo location facilitates a continuous flow of traffic between the Las Vegas Market's temporary exhibits and permanent showrooms. Las Vegas Market Gift & Home Temporaries at the Expo are open 9 am - 6 pm, Sunday, January 29 - Tuesday, January 31, 2023; and 9 am - 4 pm on Wednesday, February 1, 2023.
Las Vegas Market is the leading home furnishings and gift market in the western U.S., presenting thousands of furniture, home décor and gift resources in an unrivaled market destination. Las Vegas Market's diverse product offerings allow for cross-category commerce among these industries. The next Las Vegas Market runs January 29 – February 2, 2023, at World Market Center Las Vegas. Registration for the January 2023 Las Vegas Market is open now at LasVegasMarket.com.
About International Market Centers: International Market Centers (IMC) serves as the center of commerce for the wholesale furniture, gift, home decor and apparel industries. With more than 20 million square feet of premium wholesale showroom space in High Point, N.C., Las Vegas and Atlanta, IMC has more than 60 years of relationships and experience creating scalable business platforms for wholesale commerce. With the launch of Juniper, a fully integrated omnichannel B2B commerce solution and multiline B2B e-commerce marketplace empowering buyers and sellers to better manage and grow their business at markets and year-round, IMC now provides the only omnichannel sales and marketing platform that seamlessly connects physical and digital wholesale commerce. IMCenters.com.
###
Media Contacts
Chelsea Peabody Bohannon, 404.220.2141 or cbohannon@imcenters.com
Cathy Steel, 203.340.9251 or cathysteel@cathysteelassociates.com