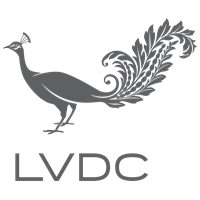 Four LVDC October Events Educate, Celebrate and Fundraise Within Design Community
FOR IMMEDIATE RELEASE
LAS VEGAS – September 23, 2022 – Las Vegas Design Center (LVDC) has announced its October events calendar, including four educational, celebratory and fundraising events at World Market Center Las Vegas. The four events happening at LVDC are an IDS-hosted session on 10/4, a women's educational and networking event on 10/6, an art show kick-off on 10/7 and Halloween event on 10/28.
"October will be one of our most activity-filled months, with plenty of opportunities for the industry and community to gather, learn and celebrate design," said Cain Brodie, LVDC general manager. "We're delighted to extend LVDC's offering  to include educational and networking events that augment our year-round sourcing opportunities."
Kicking off October events at LVDC is the Interior Design Society (IDS) "Tools to Success" seminar, presented by Shannon Quimby, field editor and photo stylist at Better Homes & Gardens, Tuesday, October 4, from 5:30 to 7:30 p.m. In the "Tools to Success" seminar, Quimby will share her styling secrets to create the perfect showroom, design, picture and more. The event is free for IDS members and students, and $35 for non-members. RSVP is required to idslasvegaschapter@gmail.com on or before October 4.
On Thursday, October 6, LVDC invites local women business owners to Project You! | Empowering Women in Business, a day designed for women, by women. The session will allow women in the industry to collaborate and hear from top female business leaders over lunch, followed by a panel discussion covering topics such as: uniting women-owned businesses, scaling your business and how to thrive in business, from 10:00 a.m. to 2:00 p.m. The event is sponsored by Kohler & European Bath | Kitchen | Tile & Stone, Four Hands, Zuo, Tuffskin Surface Protection, American Society of Interior Designers (ASID) California Central/Nevada chapter, Native Trails, Catalyst Mastermind Collaborative and Safavieh. Tickets to attend are $25 through September 31, and increase to $35 on October 1. Tickets can be purchased at https://www.eventbrite.com/e/project-you-empowering-women-in-business-tickets-407056816897.
On Friday, October 7, LVDC welcomes back the second annual edition of the Art 4 Autism exhibition, a month-long fundraiser, in partnership with Families for Effective Autism Treatment (FEAT) and Las Vegas local art curator Brian Paco Alvarez.  The installation of custom art created by adults and children living with Autism Spectrum Disorder will debut at the gallery event and remain on display in the Atrium of Building A throughout October. Every original piece in the installation will be available for purchase; 50% of proceeds raised will benefit FEAT and 50% will be given directly to artists. The launch event for Art 4 Autism runs from 6:00 to 8:00 p.m. in the LVDC Atrium, Building A. Tickets to attend the event are $10 and can be purchased at https://www.eventbrite.com/e/art-4-autism-tickets-404716707567.
LVDC will be ending the month with a Jack-O-Lantern Jubilee Halloween Party for the Las Vegas design community with adult trick-or-treating, a live DJ, raffles, a pumpkin carving contest and more Friday, October 28, from 6:00 to 9:00 p.m.. The fun and festive event is sponsored by LVDC, ASID, IDS, and the  National Kitchen and Bath Association (NKBA). RSVP is required on or before October 28 at https://jackolanternjubilee.eventbrite.com/.
LVDC First Friday educational seminars will return in November.
Las Vegas Design Center is located at World Market Center Las Vegas on the first two floors of Building A and offers interior designers and other members of the trade year-round access to a comprehensive selection of the industry's finest product lines. To learn more, visit https://www.lasvegasmarket.com/year-round/lvdc.
About International Market Centers: International Market Centers (IMC) serves as the center of commerce for the wholesale furniture, gift, home decor and apparel industries. With more than 20 million square feet of premium wholesale showroom space in High Point, N.C., Las Vegas and Atlanta, IMC has more than 60 years of relationships and experience creating scalable business platforms for wholesale commerce. With the launch of Juniper, a fully integrated omnichannel B2B commerce solution and multiline B2B e-commerce marketplace empowering buyers and sellers to better manage and grow their business at markets and year-round, IMC now provides the only omnichannel sales and marketing platform that seamlessly connects physical and digital wholesale commerce. For more information, visit www.imcenters.com.
###
Media Contacts:
Amanda Merritt, 404.220.2153 or amerritt@imcenters.com
Cathy Steel, 203.340.9251 or cathysteel@cathysteelassociates.com
Tag:
Press Release
Las Vegas Design Center