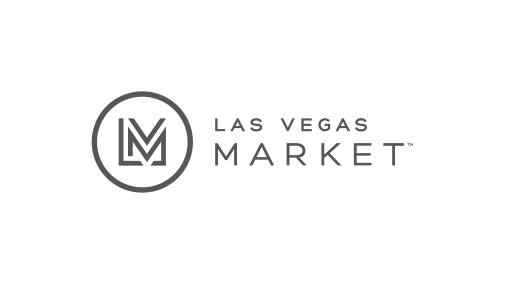 IMC to Host Storefront ROI Webinar for Florists on May 18
Atlanta / Las Vegas – May 11, 2022 – Florists interested in expanding business can learn about maximizing storefronts with new product in a free webinar "Maximize Your Margin with Gift & Home Merchandise" hosted by Atlanta Market and Las Vegas Market in partnership with Florists' Review on Wednesday, May 18 at 1 p.m. EST.
"Maximizing the ROI on a storefront location can be a make or break for florists," said Dorothy Belshaw, International Market Centers (IMC) executive vice president, chief customer and marketing officer. "This timely panel gives actionable insights into attending a gift and home décor market to source unique vessels, explore add-on merchandise and find new inspiration all in one place as the summer market season approaches."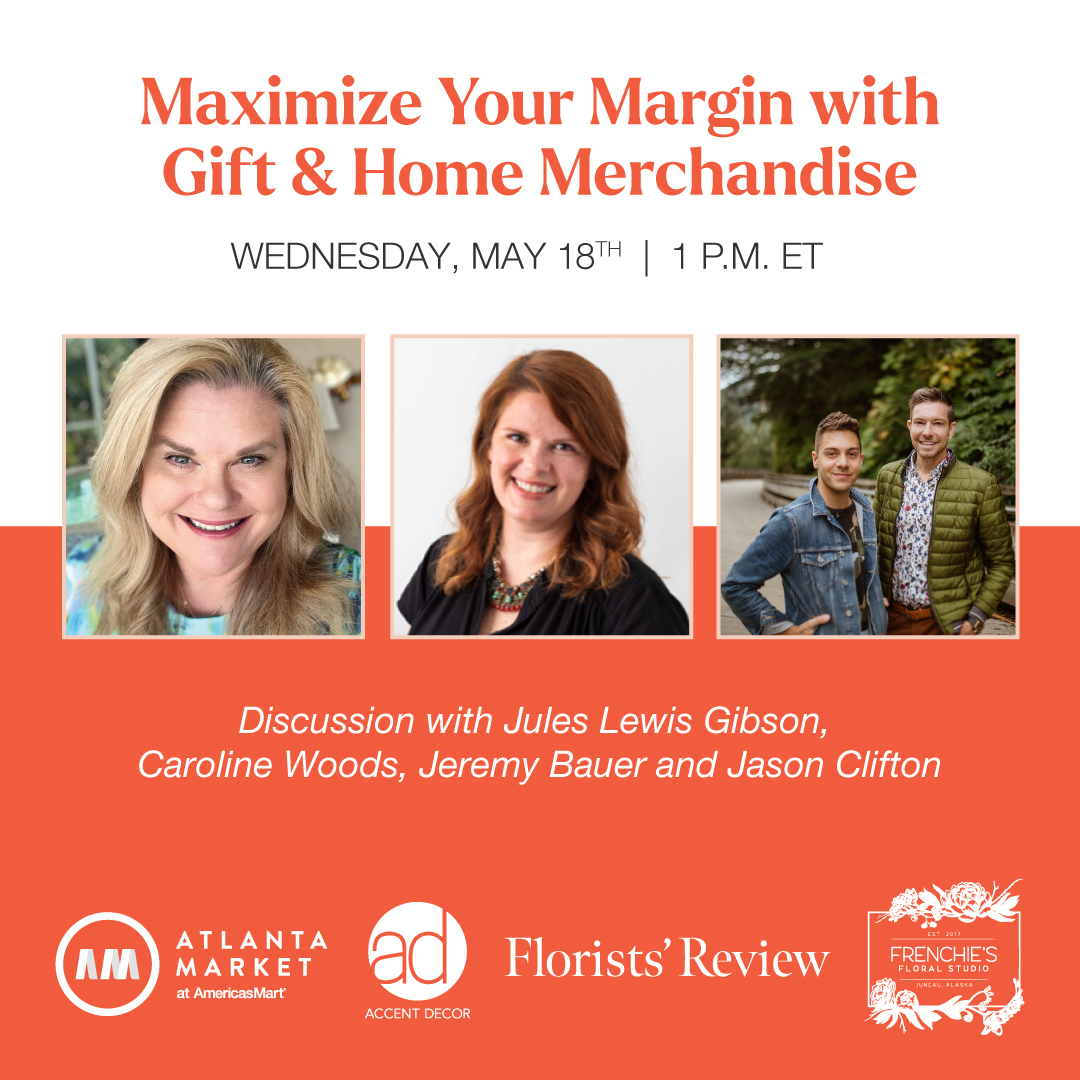 "Maximize Your Margin with Gift & Home Merchandise" is a lively one-hour webinar exploring how florists can use long shelf-life products – such as gifts and home décor – to increase profit margins. A panel of experts will address where and how to source this product, as well as sales tips and techniques for cross-merchandising with floral inventory. Jules Lewis Gibson, president and creative director of Florists' Review will lead the discussion with panelists Jeremy Bauer and Jason Clifton of Bauer/Clifton Interiors and Frenchie's Florals in Juneau, Alaska and Caroline Woods, visual merchandising manager for Accent Décor, a home décor and design-focused floral vessel brand.
Jeremy Bauer and Jason Clifton began working together in 2005 and launched Bauer/Clifton Interiors in 2006. With projects in Alaska, across the Pacific Northwest and in Palm Springs, the firm is actively expanding throughout the nation. With a combined love for design, landscaping and florals, Bauer and Clifton launched Frenchie's Floral Studio, a neighborhood flower shop with seasonal blooms sourced directly from farms in the Pacific Northwest. In addition to his design work, Clifton serves as National Vice President of the Interior Design Society.
Caroline Woods styles product shoots to develop imagery for Accent Décor's catalog, website, ads, emails and more. She creates an overall floral direction for the campaigns and works with floral designers to bring it to life using Accent Décor products.
Jules Lewis Gibson has owned Fuse Media+, the Sarasota-based media company creators of Florida Homes Magazine, Florida Boating Magazine and women's publication GRAVITAS, for more than a decade. In 2021 she acquired the Florists' Review, Superfloral and Canadian Floral media brands. Before launching her media company, Gibson founded an advertising agency specializing in the luxury home industry and launched an online floral/garden boutique, among other ventures. Florists' Review was founded in 1897 by Gilbert Leonard Grant in Chicago as The Weekly Florists' Review and was the first floral magazine to use photography. It is now the premier source for the global floral industry.
"Maximize Your Margin with Gift & Home Merchandise" is a free, one-hour webinar on Wednesday, May 18 at 1 p.m. EST. Registration is at https://imcenters.zoom.us/webinar/register/8716516226070/WN_pr4J8QcJTZWEibpYItH3sQ.
Atlanta Market features the nation's largest permanent collection of holiday, seasonal and faux botanical brands -- including top European lines not available any other U.S. market – housed in showrooms on five consecutive floors plus temporary exhibits. The 100+ exhibitors, showing in more than 500,000 square feet of exhibition space, are complemented by the nation's largest gift collection of 5000+ brands in more than 700 showrooms and temporary exhibits as well as 2,000 home décor brands presented in 600+ showrooms and temporary exhibits. Atlanta Market is July 12-18, 2022, at AmericasMart Atlanta. Registration is at AtlantaMarket.com.
Las Vegas Market presents 130+ holiday, seasonal and floral resources showing in Building C and the Expo at World Market Center Las Vegas alongside thousands of gift, home décor and lifestyle resources. It is the most comprehensive market in the west, offering the only opportunity to source gift, home décor and furniture in one location. Las Vegas Market is July 24-28, 2022 at World Market Center Las Vegas. Registration is at LasVegasMarket.com.
About International Market Centers: International Market Centers (IMC) serves as the center of commerce for the wholesale furniture, gift, home decor and apparel industries. With more than 20 million square feet of premium wholesale showroom space in High Point, N.C., Las Vegas and Atlanta, IMC has more than 60 years of relationships and experience creating scalable business platforms for wholesale commerce. With the launch of Juniper, a fully integrated omnichannel B2B commerce solution and multiline B2B e-commerce marketplace empowering buyers and sellers to better manage and grow their business at markets and year-round, IMC now provides the only omnichannel sales and marketing platform that seamlessly connects physical and digital wholesale commerce. For more information, visit www.imcenters.com.
Media Contacts
Chelsea Peabody Bohannon
cbohannon@imcenters.com
404.220.2141
Cathy Steel
cathysteel@cathysteelassociates.com
(203) 340-9251