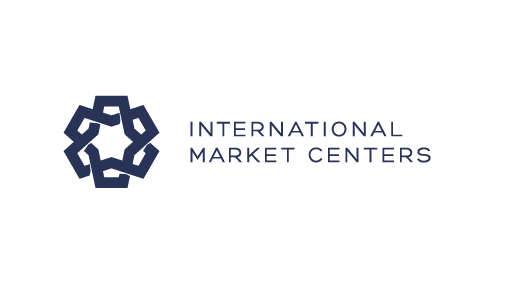 Fair Trade Federation Discuss Values-Based Commerce in IMC's March 2022 Market Insights Webinar
Atlanta / High Point, N.C / Las Vegas – International Market Centers (IMC) presents a conversation about the value of incorporating justice, equity, diversity and inclusion (JEDI) into retail and design in its March 2022 Market Insights webinar "Move Beyond Performance Allyship to Build Your Brand," presented in partnership with Fair Trade Federation, Wednesday, March 9, 2022.
"Values-based commerce is not just a trend. Modern consumers are looking for a genuine commitment to justice, equity, diversity and inclusion from the brands they buy, the stores they shop and the designers they hire," said Dorothy Belshaw, IMC executive vice president, chief customer and marketing officer. "We are excited to work with our longtime partner, Fair Trade Federation, to educate buyers on authentic allyship and the benefits of values-based commerce on the bottom line and to provide actionable tips for sourcing products that align with customer values customers."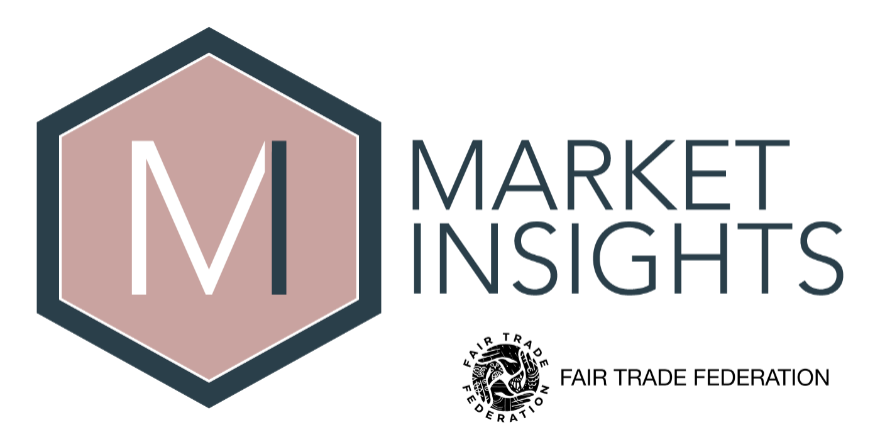 "Move Beyond Performance Allyship to Build Your Brand" is a panel discussion with social impact advisor Manpreet Kaur Kalra; representatives from two fair trade brands, Austin Miller of Kahiniwalla and Kam Short of Fair Anita; and retailer Lindsay Woodruff of Maraluna in conversation with Fair Trade Federation Executive Director Chris Solt.
Manpreet Kaur Kalra (she/her) is a social impact and equity advisor, anti-racism educator, and Seattle-based community organizer working to decolonize storytelling. Having worked in venture capital and startups, she founded Art of Citizenry to support impact-driven brands prioritizing people and the planet. She collaborates with businesses to address inclusion in all aspects, from business development to marketing strategy, through a lens of cultural humility. Her work focuses on the interconnectivity of economic, social, and climate justice within sustainable global development initiatives. She educates using a variety of mediums, including the Art of Citizenry Podcast, where she shares her nuanced and unfiltered insights on building a more just and equitable future. Her work unpacks history and addresses systemic power structures. She currently serves as a founding member of the Fair Trade Federation's Justice, Equity, Diversity and Inclusion (JEDI) Committee.
Austin Miller spent 10+ years in Bangladesh where he studied the Bengali language and worked as a product designer for a network of rural enterprises whose purpose was to create sustainable local employment. During his time as a product designer, he collaborated with Bangladesh designers to create gift products for the North American market. Upon his return to the US in 2010, Miller co-founded Kahiniwalla which distributes Pebble, a brand of fair trade children's goods handmade in Bangladesh. By partnering with a Bangladesh-based brand, he has been able to marry his values of quality design, compassion, and sustainability. Austin currently serves as a director on the Fair Trade Federation board and as the chair of the Justice, Equity, Diversity and Inclusion (JEDI) Committee.
Kam Short is the Marketing Coordinator for Fair Anita, an ethical jewelry and gift brand. Fair Anita invests in women makers throughout every part of its supply chain process, prioritizing the full humanity of each artisan by paying 2-4x minimum wage plus health insurance and providing educational scholarships. It partners with 8,000 women in nine countries across four continents as it strives to build a more inclusive economy.
Lindsay Woodruff is the founder and owner of Maraluna, a consciously curated neighborhood shop in Oakwood, OH, dedicated to connecting global communities through ethical and sustainable goods. She founded the store in 2015 to bring the rich colors, textures and flavors of the world she experienced studying, working and volunteering for NGOs in the U.S. and abroad to her community. Woodruff is a Fair Trade Federation board member and JEDI committee member.
Chris Solt is the Executive Director of Fair Trade Federation (FTF), managing the strategic, administrative and programmatic aspects of the organization. He has dedicated much of his professional career toward strengthening fair trade businesses and advancing the goals of the larger movement, serving as Regional Sales Manager and leading training for fair trade retailer Ten Thousand Villages prior to joining the FTF staff in 2016. He has helped shape member education programs, led the coordination and planning for FTF Conferences and represented FTF at events across the US and Canada as well as developing relationships with fair trade professionals from all over the world. He is currently the Pacific Representative to World Fair Trade Organization (WFTO) Global Board.
Move Beyond Performance Allyship to Build Your Brand is a free, one-hour webinar on Wednesday, March 9, at 1 p.m. (EST)/11 a.m. (PST). Registration is available at https://imcenters.zoom.us/webinar/register/5516394953494/WN_LTEeFl2PSM65_FZvudmoGQ.
IMC's "Market Insights" webinars present high-level conversations about issues that are currently impacting business and allow buyers and suppliers to prepare for market throughout the year. With timely, exclusive and actionable content, the series is an extension of the programming presented by Atlanta Market, DesignOn HPMKT by IMC (IMC's High Point Market social media channels and programming) and Las Vegas Market.
About International Market Centers: International Market Centers (IMC) serves as the center of commerce for the wholesale furniture, gift, home decor and apparel industries. With more than 20 million square feet of premium wholesale showroom space in High Point, N.C., Las Vegas and Atlanta, IMC has more than 60 years of relationships and experience creating scalable business platforms for wholesale commerce. With the launch of Juniper, a fully integrated omnichannel B2B commerce solution and multiline B2B e-commerce marketplace empowering buyers and sellers to better manage and grow their business at markets and year-round, IMC now provides the only omnichannel sales and marketing platform that seamlessly connects physical and digital wholesale commerce. For more information, visit www.imcenters.com.
Media Contacts
Chelsea Peabody Bohannon
cbohannon@imcenters.com
404.220.2141
Cathy Steel
cathysteel@cathysteelassociates.com
(203) 340-9251