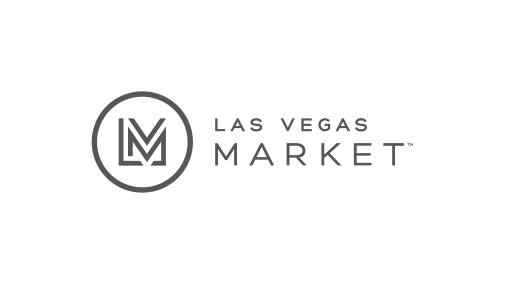 Strong Buying and Outstanding Energy at Winter Las Vegas Market
Buyers from 50 States and 50 Countries Drive Record Sales Volume
Las Vegas – Las Vegas Market returned to its customary January timing with strong performance reported across furniture, bedding, home décor and gift and a full roster of thought-leadership programming and industry events at the Winter 2022 edition, January 23-27, 2022, at World Market Center Las Vegas.
"Las Vegas Market is back!" said Bob Maricich, International Market Centers (IMC) CEO. "The buying power, activity and enthusiasm was at a level we have not seen in two years. Outstanding product presentations, engaging programming and the opportunity to come together again made for an unmatched market experience."
Las Vegas Market is quickly recapturing attendance, growing by 50% over its Winter (April) 2021 presentation. Significant gains were recorded in international attendance, as well as in buyers from the Midwest and Northeast. West coast traffic continued to be strong with heavy attendance from California retailers and designers. Overall, all 50 states and 50 countries were represented at the winter market.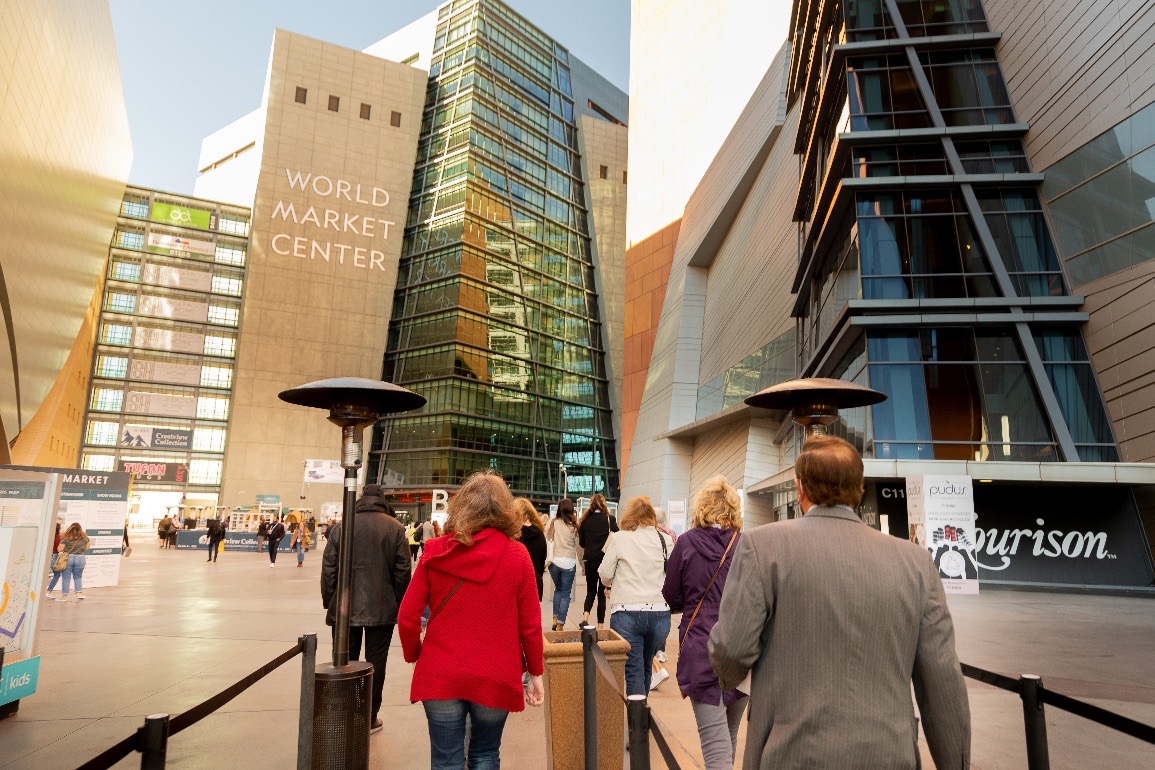 Brands Reach New Buyers at Las Vegas Market
Nearly 40 new and expanded showrooms in addition to thousands of returning lines offered a wealth of resources for buyers and created new opportunities for brands, especially with the design community.
"Since this was our first show, we really didn't know what to anticipate coming in. And I will tell you, it was over the top as far as the amount of people we've seen and the enthusiasm of the people that were here," said Matt Cowan, executive vice president of Sales for Hooker Furnishings, which welcomed 1,400+ accounts to its debut Las Vegas showroom. "We've had some of our top retailers come through, with strong attendance from the designer channel, which is why we came to Las Vegas Market."
"We saw plenty of retailers – both local and further away – but the vast majority were designers coming from all over," said Maria Mullen, CEO of Hubbardton Forge, a new fixed-wire lighting showroom catering to designers and custom projects. "Having all these conversations in person is always just better than sending out a million eblasts or social media posts."
In gift, new showrooms increased discovery opportunities for buyers
"Opening the showroom at Las Vegas Market has been fantastic," said Karen Alweil, founder and CEO of Karen Alweil Studio, representing 38 gift and lifestyle brands. "We are seeing customers who don't travel to other markets that we haven't seen in a long time plus meeting new customers who don't currently work with sales agencies. I am feeling good about the opportunities that will come from my participation in Las Vegas Market."
Established Las Vegas Market exhibitors also reported strong shows.
"Tag posted historical and record-breaking numbers at Las Vegas Market and we, along with our respected sales agencies, have momentum as we take our brand on the road for future bookings," said Chuck Fraelich, president of the gift, home décor and seasonal brand. "The resiliency of the independent specialty customer base is remarkable, and through their efforts in 2021, most are coming off strong fiscal years and they came to market looking for inventory as demand remains strong for 2022."
"People that came to Las Vegas Market came to shop," said Karen Baartmans, director of Marketing at Corsicana Mattress, which expanded its space after growing its business last year. "Buyers were happy to get back to market to get ready for the selling season."
"We had a record number of appointments set up before the show began, and sales are above pre-pandemic numbers and more in line with 2018 and 2019," said Mike Audley, national sales manager for seasonal supplier The Gerson Companies. "We're building our business through new accounts that are coming to us at Las Vegas Market."
Exhibitors in Las Vegas Market's 400+ temporary booths presented in the Expo and B2 also reported record shows and new accounts.
"The Winter 2022 Las Vegas Market was the best we've had in a couple years. We're happy that everyone's back and shopping again," said Dustin Rowser of home décor brand Uber Chic Home, who reported working with "big buyers wanting quantity."
"About 90% of the orders on our first day were brand new customers that we have never met," said Candice Cancade, CFO of Lynn & Liana Serveware.
Jennifer Borré, owner of Berit Brooks handmade leather pieces, said market was "incredible. We opened the show with a massive line in front of our booth. We had record breaking sales volume."
"We were slammed all day on opening day," said Stacy Reid of Tinte Cosmetics. "We had someone wanting to place an order within the first 10 minutes. We could have used another salesperson in the booth."
Las Vegas Market Experience Attracts Buyers
With travel restrictions lifting, many key accounts returned to market including City Furniture, The Dufresne Group, Pottery Barn, RC Willey, Rooms To Go and more.
"It's been two years since our team has traveled to market, and we missed the people and the pulse of a furniture market," said Shaun Dufresne, senior director of Merchandising for The Dufresne Group servicing 320 locations across Canada. "We were very happy to return to the process of discovery and in-person engagement that market provides."
Buying groups and associations had a strong presence at Las Vegas Market including American Society of Interior Designers (ASID), GC (Gourmet Catalog) Buying Group, Museum Store Association (MSA), Zoo Aquarium & Garden (ZAG), The Rental Buying Group (TRIB), Real Deals, PLATIN Latin American Alliance, Fair Trade Federation and Furniture Marketing Group (FMG), which hosted more than 200 buyers for pre-market seminars and at-market buying.
"Real Deals has a long history with Las Vegas Market and finally being able to meet in person in 2022 felt like coming home," said Lorie Crandall, COO of Real Deals selling home décor and women's fashion in Twin Falls, ID.
"Our members came in from all over Mexico. It's amazing that they came to the US to go to Las Vegas Market and found something great that is made in their country," said Celina Villarreal, CFO of PLATIN Latin American, which showcased 14 furniture and décor member brands to both buyer members and general market attendees in a new permanent showroom space.
For many buyers, the overall Las Vegas Market experience was the draw. Designer Saskia Vandermeulebrouche, CEO of Design Fusion in San Diego, CA, said "Las Vegas Market has great ambiance. For designers, it is 'Candy Land,' where you can discover everything in one spot. We find different characteristics, different furniture, different styles. It's an inspiration."
"The Las Vegas Market has the best representation of vendors and categories," said Carly Winslow, buyer for Martin Patrick 3, which offers apparel and fine home furnishings plus interior design in Minneapolis, Minn. "I always leave the market feeling inspired. I always find something new and interesting to add to our store assortment from gift, furniture to home décor."
Buyers enjoyed nearly 30 events with only-in-Las-Vegas programming including an exclusive Juniper-hosted concert by American pop band OneRepublic plus signature programming with the Design Icon Kathryn Ireland as well as cooking demonstrations, designer panels, trend forecasts and more. Notably, Blackstone economist Senior Managing Director and Chief Investment Strategist, Private Wealth Solutions Joe Zidle shared his perspective on the global supply chain, employment/wages and other top-of-mind topics with a gathering of selected industry CEOs.
The newly launched B2B e-commerce platform JuniperMarket had a big presence at Las Vegas Market with a new Experience Center in the heart of the World Market Center courtyard plus an all-new JuniperCommerce showroom and pop-up experiences throughout three World Market Center Las Vegas buildings.
"The excitement of the Winter 2022 Las Vegas Market does not stop here," added Maricich "It signals the beginning of an exciting season of trade events IMC is hosting in the Expo at World Market Center Las Vegas, beginning with our own Las Vegas Apparel in February and followed by ToyFest West."
Las Vegas Market is the leading home furnishings and gift market in the western U.S., presenting thousands of furniture, home décor and gift resources in an unrivaled market destination. Its diverse product offerings allow for cross-category commerce among these industries. The next Las Vegas Market is July 24 - 28, 2022, at World Market Center Las Vegas. For more information, visit LasVegasMarket.com.
About International Market Centers: International Market Centers (IMC) serves as the center of commerce for the wholesale furniture, gift, home decor and apparel industries. With more than 20 million square feet of premium wholesale showroom space in High Point, N.C., Las Vegas and Atlanta, IMC has more than 60 years of relationships and experience creating scalable business platforms for wholesale commerce. With the launch of Juniper, a fully integrated omnichannel B2B commerce solution and multiline B2B e-commerce marketplace empowering buyers and sellers to better manage and grow their business at markets and year-round, IMC now provides the only omnichannel sales and marketing platform that seamlessly connects physical and digital wholesale commerce. For more information, visit IMCenters.com.
Media Contacts
Chelsea Peabody Bohannon, 404.220.2141 or cbohannon@imcenters.com
Cathy Steel, 203.340.9251 or cathysteel@cathysteelassociates.com
Tag:
Las Vegas Market
Winter 2022 Las Vegas Market
Press Release