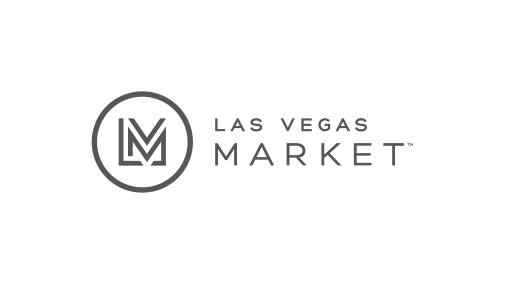 Las Vegas Market Identifies Three FIRST LOOK Trends for Winter 2022
Forest, Preserve; Now Screening; and Together
Las Vegas – November 8, 2021 – Las Vegas Market presents three all-new trends in its proprietary FIRST LOOK forecast – "Forest, Preserve;" "Now Screening;" and "Together" – for the Winter 2022 Las Vegas Market, January 23-27, 2022 at World Market Center Las Vegas. These trends will come to life before and during the Market via programming, vignettes, a guidebook and more.
"The Winter 2022 FIRST LOOK trends explore top-of-mind subjects – sustainability and the environment, the impact of technology and the importance of gathering again – and their influence on the products consumers will purchase for themselves, others and their homes," said Dorothy Belshaw. "Through FIRST LOOK, Las Vegas Market transforms these high-level trends to actionable buying lists for retailers looking to maximize profits in 2022."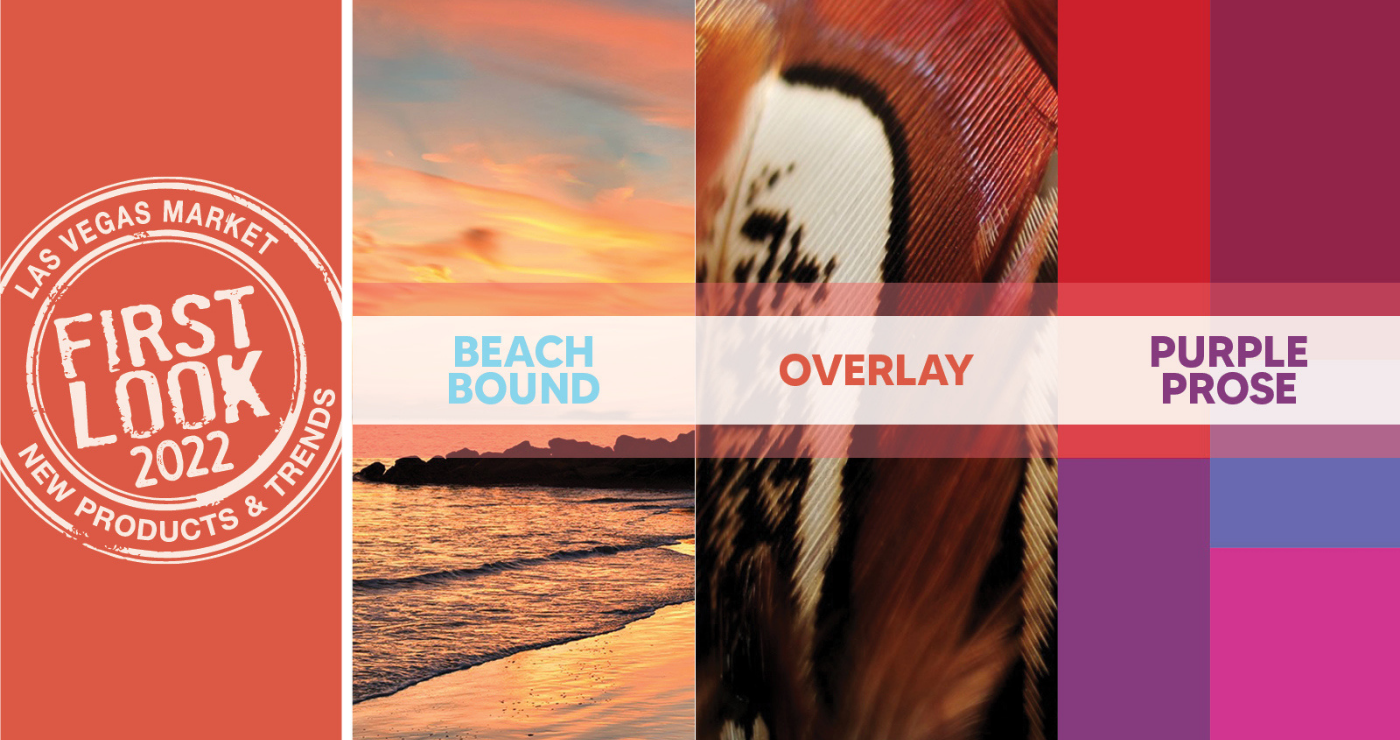 The three Winter 2022 FIRST LOOK Trends are:
· Forest, Preserve: FIRST LOOK ventures into the woods in search of hearty hues, captivating light effects and mindful rejuvenation. The result is Forest, Preserve, a reverential, grounded, and multi-sensory display of neutrals, fresh fragrances and simplicity. Colors that recall the dimly lit forest floor dominate — nutty browns, flinty stone, vermillion reds and subtleties such as mycelium, lichen, mushroom and bark. Bronze, brass and gold metal finishes, meanwhile, emit a comforting glow. Forest, Preserve honors renewal and growth and at the same time it calls attention to the planet's fragile, vulnerable ecosystems.
· Now Screening: Online identities, fantasy gameworlds, virtual adventuring, collectible digital art – Now Screening blends physical and digital in a color story that spans candy-crushing gaming hues to glowy neon brights. Now Screening flips the camera and brings on-screen hues to the physical world: power on, log in and be immersed in one of First Look's most colorful presentations yet.
· Together: Dining spaces and festive gatherings are focus areas for Winter 2022, and for good reason: people are fearlessly celebrating again with family and friends. Together illustrates humanity — the desire for connection, celebration and kindness — while demonstrating the diversity of categories at Las Vegas Market. Housewares, dining and storage furniture, tabletop, seasonal, handmade and a full assortment of furnishings welcome one and all.
"The Winter 2022 edition of FIRST LOOK is one of our most thought-provoking and future-focused presentations yet," explained FIRST LOOK curator, veteran magazine editor Julie Smith Vincenti of Nine Muses Media. "After finding the silver lining for almost two years, consumers are emerging with new awareness and sense of connectedness, as well as desires to spend and celebrate. The FIRST LOOK themes provide a framework for these post-pandemic priorities, moods and mindsets, and showcases products across all categories at Las Vegas Market."
FIRST LOOK is the hallmark of Las Vegas Market's unmatched interactive trend programming. Buyers will have the opportunity to explore products by Las Vegas Market exhibitors in a pre-market webinar on Tuesday, January 11 at 1 pm PST; an at-market seminar on Monday, January 24 at 11 am PST; on tour on Tuesday, January 25 at 11 am PST; in trend vignettes across the World Market Center Las Vegas campus and in a digital guide. Together these experiences create a roadmap for buyers as they explore Las Vegas Market's thousands of furniture, gift and home décor lines. Registration and additional information about FIRST LOOK programming is available at LasVegasMarket.com/Explore/News-and-Trends/First-Look.
All Las Vegas Market exhibitors are invited to submit products for editorial consideration by sending high-resolution imagery (at least 5"x7", 300 dpi) and the product descriptions form by November 17, 2021. For more information, visit LasVegasMarket.com/Exhibit/Advertising-and-Sponsorship-Opportunities/Submit-to-First-Look.
Las Vegas Market is the leading home furnishings and gift market in the western U.S., presenting thousands of furniture, home décor and gift resources in an unrivaled market destination. Las Vegas Market's diverse product offerings allow for cross-category commerce among these industries. The next Las Vegas Market runs January 23-27, 2022, at World Market Center Las Vegas. Registration is open now at LasVegasMarket.com.
About International Market Centers: International Market Centers (IMC) serves as the center of commerce for the wholesale furniture, gift, home decor and apparel industries. With more than 20 million square feet of premium wholesale showroom space in High Point, N.C., Las Vegas and Atlanta, IMC has more than 60 years of relationships and experience creating scalable business platforms for wholesale commerce. With the launch of Juniper, a fully integrated omnichannel B2B commerce solution and multiline B2B e-commerce marketplace empowering buyers and sellers to better manage and grow their business at markets and year-round, IMC now provides the only omnichannel sales and marketing platform that seamlessly connects physical and digital wholesale commerce. For more information, visit www.imcenters.com.
Tag:
FIRST LOOK
Las Vegas Market
Winter 2022 Las Vegas Market