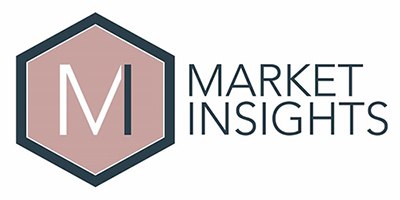 IMC Launches "Market Insights" Monthly Webinar Series
ATLANTA / LAS VEGAS / HIGH POINT, N.C. – (December 14, 2020) – International Market Centers (IMC) expands its business education programming with a new free monthly webinar series launching in January 2021. "Market Insights" presents timely, actionable and exclusive content to IMC's market universe and beyond as an extension of the programming it presents in connection with the Atlanta Market, IMC High Point Market and Las Vegas Market.
"Market Insights confirms IMC thought-leadership in business education for the home, gift and furniture industry by expanding our presence throughout the year," explains Dorothy Belshaw, chief customer and marketing officer. "As sourcing shifts to a hybrid throughout the year, so does our programming. Post-pandemic, we will return to immersive in-person events, complemented by robust virtual offerings."
Presented as high-level conversations about issues that are impacting businesses now, the Market Insights webinars allow buyers to prepare throughout the year, maximizing their time for product discovery at market and supporting their year-round sourcing. Additionally, relevant webinars will offer CEU credits to maintain certifications from design societies and professional organizations.
Market Insights kicks off with a live presentation of the PANTONE 2021 Color of the Year by Laurie Pressman, vice president of the PANTONE Color Institute, on Thursday, January 14 at 4 p.m. EST / 1 p.m. PST. She highlights key color trends for 2021 and provides insight into the Color of the Year and how it relates to home furnishings, décor, gift, apparel, lifestyle and all aspects of living. Registration is availablehere.
Other confirmed Market Insights sessions for the first quarter of 2021 include Rebecca West, author ofHappy Starts at Home, sharing products for making home a sanctuary on February 17 and a photography webinar with photographer and design consultant Linda Holt on March 10. Registration for the webinars will be available on the markets' websites in the weeks prior to each session.
"During the pandemic and while markets were disrupted, we offered relevant webinars to help designers and retailers get back to business," adds Belshaw. "Our audience confirmed the efficacy of those sessions and have indicated that they want to continue to tap IMC's thought leadership as they work through recovery."
IMC's Atlanta Market(AtlantaMarket.com) is the industry's premier gift, décor and lifestyle market. Las Vegas Market(LasVegasMarket.com) is the leading home furnishings and gift market in the western U.S. IMC owns 17 prime High Point Market(IMCHighPointMarket.com) buildings which contain 70 percent of the exhibitors of the largest furnishings industry trade show in the world.
In addition to the markets, the open daily collections at AmericasMart Atlanta(AmericasMart.com)and the Las Vegas Design Center at World Market Center Las Vegas(LVDesignCenter.com) host events for buyers throughout the year. Buyers also can source 24 hours per day, 365 days a year via JuniperMarket – a new digital marketplace powered by IMC_di (IMC's digital innovations division) launching in spring 2021.
About International Market Centers: International Market Centers (IMC) serves as the center of commerce for the furniture, gift, home decor and apparel industries, bringing buyers and sellers from all over the world together through physical markets in Atlanta, High Point and Las Vegas. With the launch of the IMC_Digital Innovations division in January 2020, IMC offers the only omnichannel solution for the home, gift and apparel industries that seamlessly connects physical and digital wholesale commerce. For more information on IMC, visithttp://imcenters.com/.
Media Contacts:
Cathy Steel
203-340-9251
cathysteel@cathysteelassociates.com
Chelsea Peabody Bohannon
404-220-2141
cbohannon@imcenters.com
Dallas Britt
336-821-1507
dbritt@imcenters.com