Sea Stones, Inc. | C1106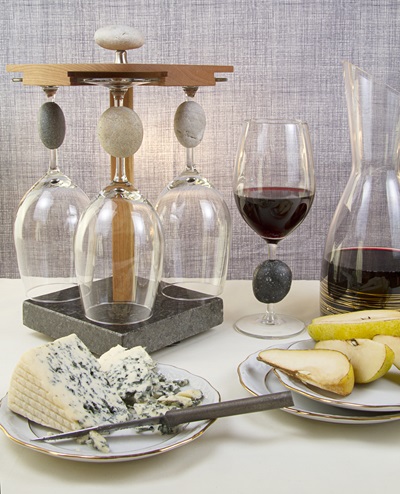 The Pirouette is form and function in chorus that combines cherry wood and granite.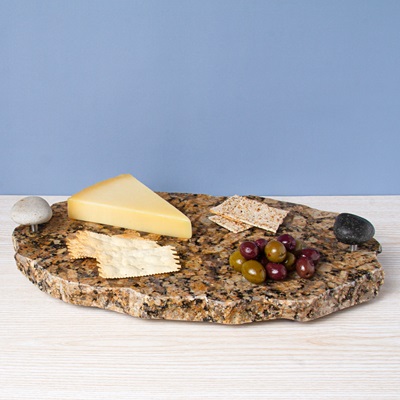 Our Chillable Serving Tray with Lazy Susan is a solid piece of natural, reclaimed granite to chill.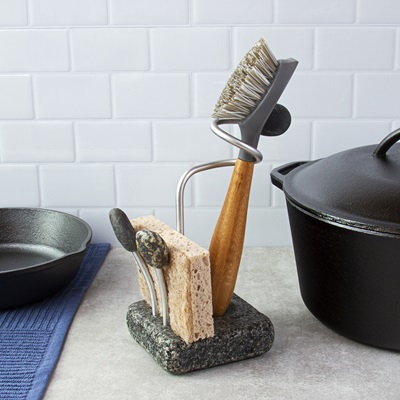 Sea Stone Splash Sponge & Brush Holder solves the problem of storing your dish time essentials.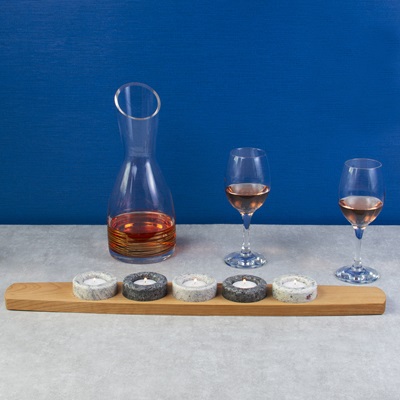 Granites from all over the world huddle close in harmony for our tea light holder.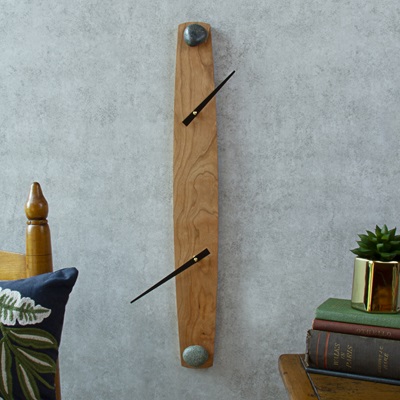 Part clock and part modern kinetic sculpture of cherry hardwood and our hand-collected beach stones.