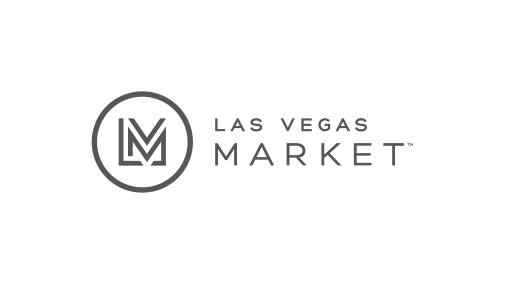 West Coast Sales Agency Stephen Young to Open Las Vegas Market Location in Winter 2023
Las Vegas – July 27, 2022 – Las Vegas Market today announced plans to establish a new design-driven gift and lifestyle collection anchored by a new 30,000 square foot showroom for celebrated Los Angeles-based sales agency Stephen Young on World Market Center Las Vegas' Floor C11. The showroom is set to open for the Winter 2023 Las Vegas Market, January 29 - February 2, 2023.
"As we launch a reimagined C11, we are honored to welcome Stephen Young as an anchor tenant," said Bob Maricich, International Market Centers (IMC) CEO. "His engaging showroom design, featuring some of the best gift, décor, publishing and lifestyle brands in the industry, brings an exciting new collection of inspired merchandise to the Las Vegas Market."
"The Las Vegas Market is an incredible venue for companies to shine, and we are so looking forward to opening our showrooms there in January 2023," said Stephen Young, principal of the eponymous sales agency.
The Stephen Young Showroom Experience
The Las Vegas Stephen Young showroom will be an immersive experience. The showroom will spill into the atrium area, greeting buyers with branding at arrival to the floor. Fully curated "rooms" will allow buyers to step into the world of each brand's products with visual displays intended to inspire retailers. Hospitality also is a key element of the space with an 80-foot bar designed for serving meals and entertaining buyers.
Young plans to show some 60 brands in the new showroom. Of note is a strong concentration of personal care brands including Agraria, Antica Farmacista, Caswell-Massey, Cie Luxe Brands, European Scents (Cereria Molla and Roger & Gallet), Hillhouse Naturals, Himalayan Trading, Jack Black, Margot Elena, Mistral Soaps, Musee Bath, Panier des Sens, Tocca, Voluspa, YUZU Soap and more. The children's collection includes Elegant Baby, Milkbarn and more. The majority of the Stephen Young brands are new to Las Vegas Market including Paperblanks, Penguin Random House, Phaidon, Rifle Paper Co., Taschen and more. Additionally, innovative gift and holiday brands GlitterVille and One Hundred 80 Degrees, which are represented by Stephen Young, will have a significant presence on the floor in their first-ever Las Vegas Market showroom.
"We like to build showrooms and produce great visuals," added Young. "We're going to make some magic."
Early Excitement from Buyers
Retailers are responding enthusiastically to the opportunity to work with Young and his team at Las Vegas Market.
Barbara Mooney of Daisy's Mercantile in Alameda, Calif. said, "The Stephen Young showroom at the Las Vegas World Market Center elevates a great market to a can't miss spot. It is no industry secret that the Stephen Young showroom is the most beautiful showroom out there."
Brian Miller, president of Geppetto's with nine locations in San Diego said, "I am thrilled about Stephen Young's plans to come to the Las Vegas Market. One of my favorite showrooms [will be] in my favorite gift market."
Kristie Alber of FOUND by domestic bliss in Candler, Ariz. added, "I am excited about Stephen Young's opening at Las Vegas Market! Stephen Young shows some of our favorite lines and is always full of merchandising inspiration. We can't wait to be able to source regularly in a beautifully curated showroom."
Nichelle Cohan Ortego of Parkside Pharmacy in Sacramento Calif. Said, "I can't express how excited I am to hear [about the new showroom]. The Stephen Young showroom isn't just a place to write orders, it's inspiration for design and merchandising, and the best customer service and care in the industry. The showroom is an experience. I will be so happy to have Las Vegas Market become a one-stop shop."
Las Vegas Market is the leading home furnishings and gift market in the western U.S., presenting thousands of furniture, home décor and gift resources in an unrivaled market destination. Las Vegas Market's diverse product offerings allow for cross-category commerce among these industries. The next Las Vegas Market runs January 29 - February 2, 2023 at World Market Center Las Vegas Information is available at LasVegasMarket.com.
About Stephen Young: About Stephen Young: Stephen Young has served as sales representatives for the gift industry since 1965. We represent the best in classic and contemporary design, craftsmanship and production in home and personal accessories, luxury personal care products and enchanting children's products. Stephen Young also represents world-leading publishers of art and architecture books; cooking, travel and lifestyle books; children's books; in addition to journals, diaries, calendars, fine papers and note cards. For more information, visit StephenYoung.net.
About International Market Centers: International Market Centers (IMC) serves as the center of commerce for the wholesale furniture, gift, home decor and apparel industries. With more than 20 million square feet of premium wholesale showroom space in High Point, N.C., Las Vegas and Atlanta, IMC has more than 60 years of relationships and experience creating scalable business platforms for wholesale commerce. With the launch of Juniper, a fully integrated omnichannel B2B commerce solution and multiline B2B e-commerce marketplace empowering buyers and sellers to better manage and grow their business at markets and year-round, IMC now provides the only omnichannel sales and marketing platform that seamlessly connects physical and digital wholesale commerce. www.imcenters.com.
###
Media Contacts
Chelsea Peabody Bohannon, 404.220.2141 or cbohannon@imcenters.com
Cathy Steel, 203.340.9251 or cathysteel@cathysteelassociates.com