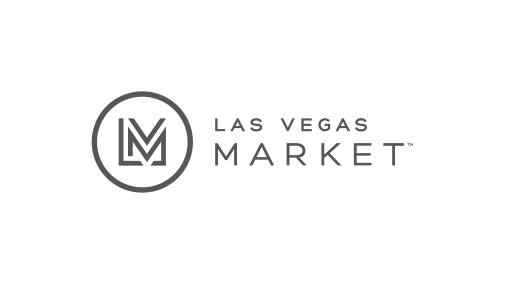 Major Gift Expansions Highlight Las Vegas Market for Summer 2023
C11 Features Two of the West's Most Influential Sales Agencies 
LAS VEGAS – May 2, 2023 – Some 13 permanent showroom updates, including expansions for four top gift and lifestyle sales agencies, are among highlights planned for Las Vegas Market, July 30 - August 3, 2023, at World Market Center Las Vegas. Overall, the expansions and additions will add nearly 100,000 square feet of resources to Building C's seven floors of gift and lifestyle showrooms.
"Leading West Coast sales agencies are expanding their permanent showrooms at Las Vegas Market to better connect their trend-driven brands with discerning buyers," said Dorothy Belshaw, IMC chief growth officer. "This growth, combined with branded showroom additions and expansions, amplify the total lifestyle sourcing available for buyers at Las Vegas Market this summer."
Most notably, the 11th floor of Building C becomes a major gift and lifestyle destination anchored by two of the most influential sales agencies in the west this July.  Fine Lines (representing 57 gift, fashion and hone décor lines) is relocating to the new C11 gift and lifestyle floor and doubling its footprint.  Stephen Young, (representing 166 gift and lifestyle brands) just six months after debuting in Las Vegas, adds 5,000 square feet to expand its "Book Room" space which showcases an expansive offering of giftable books.
"Fine Lines is excited to expand our presence at Las Vegas Market," said Matthew Katzenson, Fine Lines CEO. "Moving to C11 gives us the opportunity to spread our wings and create a more exciting shopping experience for our customers. Our goal is to elevate the look and feel of our brand and to bring more excitement to the market. IMC continues to support us by helping bring our vision to life."
Two other confirmed sales agency showroom expansions are Road Runners (representing 40 gift and lifestyle lines) doubling its footprint on C10; and NEST (representing 55 gift and lifestyle lines), expanding its showroom on C8 by 6,000 square feet.
Additional updates to Las Vegas Market for Summer 2023 include the west coast debut of Synergy (fashion and apparel/accessories on C10; and American Paper & Plastic (custom-branded packaging) relocates and expands on C7.  And, Sullivans (holiday and home décor) is completely updating its showroom.
Beyond these additions, expansion and relocations, seven current showroom tenants have recommitted to Las Vegas Market with showroom lease renewals.  Bali Queen (gift/fashion); C&F Enterprises (gift); Jim Spinx (gift); Match (tabletop), Riedel (tabletop) and Torre & Tagus (tabletop and décor) are among brands extending their participation for three, or more, years.
Augmenting Las Vegas Market's permanent showroom collection is some 350+ brands in six categories in the Gift & Home Temporaries, located in the connected Expo at World Market Center Las Vegas. Gift buyers can easily transition from the Building C gift showrooms to explore new, up-and-coming and innovative lifestyle brands in temporary exhibits.
A full list of exhibitors is at LasVegasMarket.com/exhibitor/exhibitor-directory.
Las Vegas Market is the leading home furnishings and gift market in the western U.S., presenting thousands of furniture, home décor and gift resources in an unrivaled market destination. Las Vegas Market's diverse product offerings allow for cross-category commerce among these industries. The Summer 2023 Las Vegas Market is July 30 - August 3, 2023, at World Market Center Las Vegas. For more information, visit LasVegasMarket.com.
About International Market Centers: International Market Centers (IMC) serves as the center of commerce for the wholesale furniture, gift, home decor and apparel industries. IMC has more than 60 years of relationships and experience creating scalable business platforms for wholesale commerce. Our premium showroom spaces spanning more than 20 million square feet in High Point, N.C., Las Vegas and Atlanta, paired with our digital tools connect the wholesale industries we serve. IMCenters.com.
###
Media Contacts
Cathy Steel, 203.340.9251 or cathysteel@cathysteelassociates.com
Tag:
Press Releases
Las Vegas Market
Summer 2023 Las Vegas Market