What's The Story?
Carol L. Schroeder

Carol Schroeder and her husband Dean have been co-owners of Orange Tree Imports in Madison, WI since 1975. The store was recently chosen as one of four finalists for Gifts and Decorative Accessories' Retailer of the Century.
In addition to running the store, Carol writes extensively on all aspects of bricks and mortar retail. A newly updated and expanded edition of Specialty Shop Retailing: How to Succeed in Today's Market, her best-selling handbook for independent shopkeepers, is available wherever books are sold, including the website of her weekly blog for independent retailers: www.specialtyshopretailing.com.
Carol is a regular columnist in Gifts and Decorative Accessories magazine, and a popular speaker at gift shows including Los Angeles, New York, Chicago, San Francisco, Minneapolis and Alberta, Canada. Carol was a charter member of the Retail Advisory Board of the national Gift and Home Trade Association, and has been featured in GHTA presentations in Phoenix, Chicago, San Diego and Florida.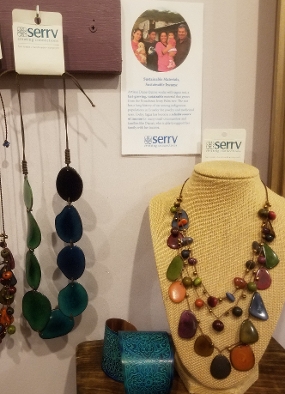 Clicks don't build connections - it's sharing stories that brings people together. And for today's retailers, storytelling is an important way to build meaningful connections between our shop, our merchandise and our customers. Every day offers countless opportunities, in person and on social media, for this type of meaningful communication.
Start by asking yourself: what's your store's story? Every shop has one, whether it's the inside scoop behind your decision to go into business, or the history of the store that you took over from the original owner. People love buying from people they know, and sharing the story of your retailing journey helps potential shoppers get to know you. Highlight your staff as well to show that you are proud of your employees, and of the exceptional customer service they offer.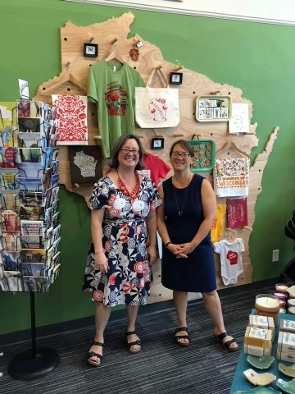 Next you should think about how to help the merchandise on your shelves tell its own story. One of the joys of being a retailer is having the opportunity to communicate this information to customers in person. Although it may be hard to gauge a shopper's interest in every item they pause to look at, noticing when a customer seems really captivated by something provides a great opportunity to talk about the product. Your sales staff should know something about where each item comes from, the technique used to make it, or some other attribute that makes the item special.
Fair trade items and handmade crafts often have an interesting origin story, or a good cause that is supported by their sale. To talk about commercially made products, you might want to think about whether the item solves a problem for the customer, or is aesthetically pleasing or witty. Consider sharing how you found the line, especially if it is exclusive to your store.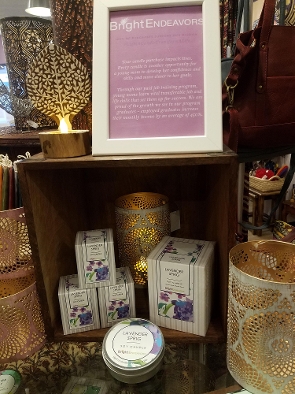 Helping your staff know the background of the merchandise you carry will make it easier for them to do an effective job of selling. Offer a generous employee discount so that they can try the products on their own, and invite your sales reps to come do product training. Encourage employees to role-play at a staff meeting, picking an item at random and talking about it.
We all know that some customers don't want to engage in conversation, and that it's not practical to talk to every person who comes through the door about every item. That's where good signage comes into play. It's easy to create a template for "shelf talker" signs on your store computer. Make sure you include your logo, and some of the special attributes of the products. Whether a customer reads the "story" on a sign, or hears it first hand from a sales associate, this added information should lead to added sales.
Don't forget that the story behind your store, and the products you sell, makes great copy for Facebook and Instagram. Ask your vendors and sales reps to provide you with interesting facts that you can use in your social media posts. Be sure to add a photo or two as well, because a picture does indeed help tell a story.
Tag:
Winter 2019 Las Vegas Market
Retailer
Blog Post