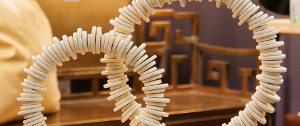 What Happens in Vegas Comes Home from Vegas
Summer Market did not disappoint. Designer Lisa Kahn brought home insights to her staff on everything from trends to branding, and even body language. Get the details.
End of summer, and another home furnishings market's behind us. The Las Vegas Market (July 28-Aug. 1) did not disappoint.
Because my husband and I were the only staff from Lisa Kahn Designs able to attend this time, we worked extra-hard to cover lots of ground—aka, comfy shoes to the rescue. Thankfully, this market is well-designed. We optimized our visits to many showrooms with minimal walking—but, wow, there is a lot to see.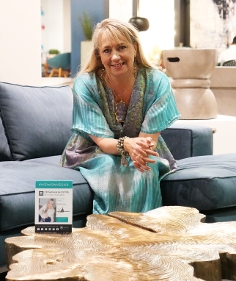 We also snapped lots of pics of favorite product and trends to share with the staff back home in Florida. This sharing was essential to keep us all focused on the singular vision, which is our brand.
I had the honor of being an Instagram takeover tastemaker, as well as a guest speaker at this market. I hope attendees to my wellness talk left as inspired as I was from the presentations I attended.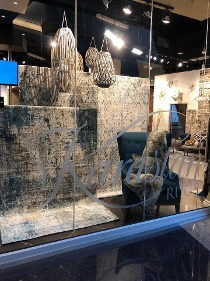 Domino magazine's trend forecasts were fun (of course). Sitting in on a demonstration of Peruvian weaving techniques was like attending an art class. And sipping champagne while Martyn Lawrence Bullard held court on chandeliers was like a mini-trip to France.
We brought home insights to our design studio staff on digital marketing, branding, and even body language, all to better our business with. Showroom/manufacturing CEOs helped us feel in the loop with their overview of industry updates.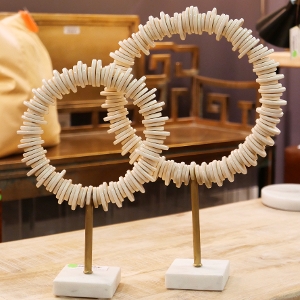 For me, a special treat this market was the presentation on Multisensory Holistic Wellness with Light and Sound Therapy with Ergo motion. And a panel discussion I especially enjoyed was on the topic of designing healthy spaces. It seems that the foundations needed for designing sanctuary really are catching on!
Anything special that caught your eye in Vegas? Please let me know. Your insights and vision are important to me.
Lisa Kahn, ASID, launched her award-winning interior design firm, Lisa Kahn Designs, in 2000 in Naples, Florida. Designing homes across the globe, she has always been intrigued by the relationship between the built environment and the human spirit. Hallmarks of her design style are a raw, organic beauty contrasted with refined elegance, and the tranquility imparted by symmetry. In her work and her writing, she explores how to create nurturing spaces for both the body and the spirit. As an extension of her design work, and an expression of her lifestyle, Lisa developed the Finding Sanctuary blog and an online course, Seven Days to Sanctuary. A book on the subject is projected for 2020. In addition to her successful design business, Lisa is completing her Master's degree in transformational psychology. Her residential design projects have been featured in Traditional Home, Gulfshore Life, At Home, USA TODAY Home and Home & Design magazines.
Tag:
Summer 2019 Las Vegas Market
Designer
Blog Post