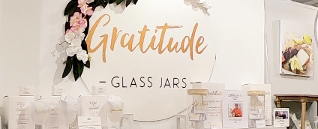 Product Portfolio: Trends Across Categories
As a designer in the Midwest who hails from Australia, Angelo Adamo has a unique perspective when trendspotting. Follow along in this Q&A to find out which products and trends he's eyeing at Market.
How do the Las Vegas products translate to what you are seeing in Midwestern interior design?
The environment is an important factor towards styles of interiors for midwesterners. Whether it's the natural landscape of the Great Lakes or cosmopolitan cities like Chicago, Indianapolis, Columbus, or Detroit, midwesterners balance culture with lifestyle influences.
The relationship between indoor and outdoor living is reflective at the Las Vegas Furniture Market (LVMkt) due to improved product and material selections and the quality of exhibitors. Also, LVMkt has more emphasis in the direction of comfort, color, and texture, which is custom tailored to the consumer of the Midwest.

You presented a great cross-category selection of products on the television spot (scroll to bottom). Why is Las Vegas Market a great place to shop for multiple categories for you?
Today's designer has to build a formula within multiple categories in interior design such as home décor, furnishings, lighting, and accessories. The unique layout and accessibility of LVMkt allows buyers and designers to organize their sourcing and filter products that can create cohesive styles and trends.
What would interior designers be surprised to know about Las Vegas Market?
The quality of international and national exhibitors is what makes LVMkt the destination for current trends in home décor and furnishings. However, the highlight is how this market is curated to inform the interior designer and buyer, providing knowledge on product development, specifications, and current trends.
In your opinion, what are some of the "must have" product resources/manufacturers that a designer should know and have in his/her product portfolio?
I learnt to prioritize floor selections during the preliminary phase of design. This initiates the style of design and sets the tone for additional patterns, colors, and textures. Another priority is lighting because ceiling and wall fixtures become a focal point and emphasizes the use of materials and shapes. Therefore, it is essential to build relationships with flooring manufactures such as rug and tile, and lighting vendors in your product portfolio.
What are your top three – five favorite showrooms in Las Vegas and why?
Currey & Company is a lighting manufacture that exemplifies high end fixtures using quality mixed materials such as marine rope, brass, stained glass, metal, natural woods, and porcelain. Their products are appealing and well proportioned for either large or narrow spaces.
I am impressed with Feizy handmade rugs. Their handwoven of wool and cotton rugs feature colors like ivory, inky charcoal, and warm beiges, which are an approachable palette and easy to integrate into transitional and contemporary spaces.
Everything about Palecek is stunning. Their distinctive furniture, lighting, and accessories are amongst the most beautiful and elegantly manufactured. The use of natural materials is incorporated throughout their product line.
Lily's Living is where the influence of antiques in the east meets the weathered finishes of the west. Her furniture is comfortable, especially the Naples slipcover sofa with whitewash linen fabrics and contemporary piping. Products also range from traditional Chinese pottery to farmhouse lighting.
Midwestern Interior Designer Angelo Adamo
Angelo Adamo's unique perspective originates from a diverse heritage. A native born Australian, Adamo is also a first-generation Italian. His style reflects both the boldness and ingenuity of Down Under with the passion and expressionism of Italy. After graduating from the prestigious Harrington College of Design in Chicago, he began his formal career in New York City where he worked with three prominent designers on projects that have been featured in Architectural Digest and Palm Beach Cottage and Garden. Angelo has a wide range of experiences including corporate, workplace, hospitality, and restaurant design. His close relationships with furniture manufacturers in High Point, North Carolina has enabled Angelo to identify emerging trends and develop unique interior branding.
Tag:
Summer 2019 Las Vegas Market
Designer
Blog Post