First Look Summer 2019: Furniture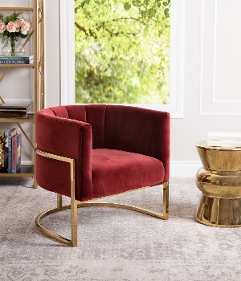 Furniture features prominently in the Summer 2019 First Look display, a four-part presentation that spans the Las Vegas Market campus July 28-Aug. 1.
Visit the lobby of Building A, and experience a maximalist interior that's both edgy and livable — here, snakeskin and shibori patterns, and a color palette of warm grays, ruby, indigo and gold will headline. Four Hands' black-washed bar cabinet will present intricate carvings that bridge art and craft; Abbyson's Celine accent chair in Merlot velvet complements neutrals and gold finishes; and Vertuu Designs' shapely nesting tables pair bronze and gold finishes.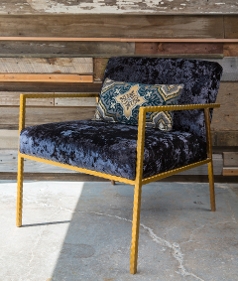 Venture to Building C for a primer on color drenching, a sophisticated and attractive approach to decorating with pastels. Vintage floral patterns will be on display in Building C, too. Modway's Viola settee in teal establishes the base hue for the color story; meanwhile, New Pacific Direct's Yukon chair presents a casual fabric called Azure Floral.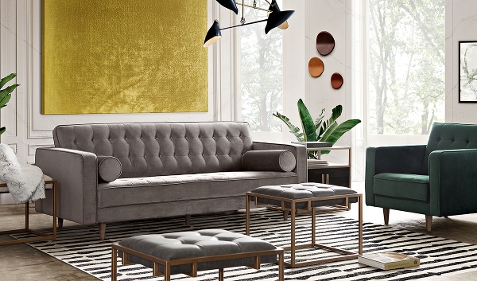 No trip to Las Vegas Market is complete without a tour of the bustling Pavilions temps — here, attendees will see First Look's most colorful vignette to date. Look for an assortment of products found only in the Pavilions, including Bolster Interiors' Vigor chair. This 100 percent sustainable design is made from reclaimed metal tubing, FSC-certified hardwood, natural latex, and a cotton/recycled polyester fabric.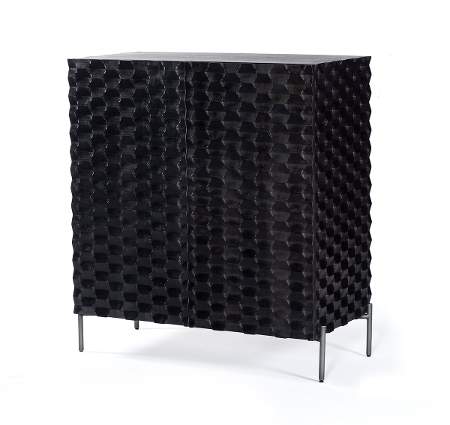 Leave plenty of time to browse the First Look vignette at WorldView on Sixteen, Building B. This four-themed installment will feature: outdoor seating; a charming solution for biophilic city dwellers; menswear-inspired home fashion rendered in cool grays and novelty and terrazzo patterns; and a tactile take on bohemian luxe. Featured furniture brands include Four Hands, Diamond Sofa, Mobital, Porter Designs and Melrose International.
Want a custom viewing of this season's displays? Consider one or both of this summer's tours led by First Look editor Julie Smith Vincenti. Register in advance for the Home Furnishings edition, which begins Monday, Jan. 28, at 1:30 p.m. The Gift & Lifestyle installment commences Tuesday, Jan. 29, at 10:30 a.m. Register today!
Tag:
FIRST LOOK
Summer 2019 Las Vegas Market
Designer
Retailer
Blog Post