Fall Entertaining at Its Finest
Shayla Copas
Shayla Copas Interiors

Shayla Copas, owner and designer of Shayla Copas Interiors, an award-winning Arkansas designer firm has been voted by numerous publications as a favorite designer in the state. Her work has graced the pages of numerous publications throughout her 20-year career. Shayla's work has been featured regionally as well as nationally and is currently featured on the cover of a design book that spotlights the work of twenty national designers. Most recently she is authoring an entertainment design book which is due to release in 2019 and has a show "Southern Glam" by The Design Network due out in 2018. Shayla is a member of the Interior Design Society and National Kitchen and Bath Association.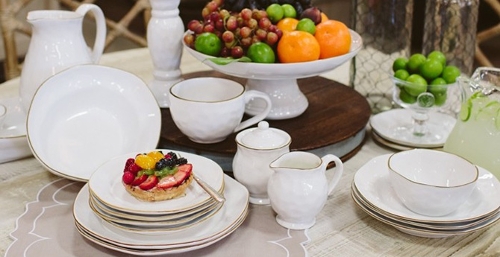 Friends, family, seasonal bites and crafted cocktails — dinner parties are all about enjoying the season's finest creations, while making new memories! This holiday season, I am decorating and setting the table with a few of my favorite finds from Las Vegas Market. Here are some of my tips and tricks for planning and hosting a stress-free, fun-filled and memorable soirée that are great to share with your clients this fall.
The idea of throwing a lavish dinner party can often be overwhelming, yet I absolutely enjoy every detail from planning to the night of. From invitations, to prepping the food, to enjoying time with my guests, friends often joke that I am the queen of entertaining.
It is always important to take into consideration your guest list. Will you be inviting old friends, new acquaintances, or a mix? As easy as it is to put more emphasis on the food and decorations, the conversations and laughter will be what holds a lasting impression for everyone!
After your guest list is intact, it's time to pull together a menu and write a grocery list. Remember to start cooking a few days prior and to set the table the night before to ease your stress the day of.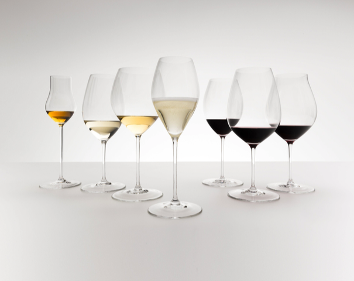 Planning ahead is something that I cannot stress enough. I am a big fan of color and am not afraid to mix contrasting colors and patterns. Play around with different tabletop designs in advance, mixing and matching your favorite styles and snapping pictures. Then, when it is time to set the table for your dinner party, pull out the pictures and start styling.
One of my personal favorites Skyros Designs has absolutely fabulous dinnerware that is classic and timeless. The Cantaria Collection comes in festive autumn-toned colors — Greige, Golden Honey, Carmel and Charcoal. Simple in design, these plates serve as a perfect base piece for your tabletop design. I love to mix and match tableware across the board, creating the unexpected. And, of course, another favorite is always Vietri for dinnerware and serveware pieces that will last for festivities year-round. Stray from the traditional this fall and play with your creative side! Every dinner party needs a set of wineglasses and if you haven't already, now is a good time to invest in red wine, white wine and sparkling wine glasses from Riedel that will last for cheers season-to-season! Opt for statement glasses with colorful stems, or choose a classic style glass that is guaranteed to look great with any table setting. Your guests will want to raise a glass with these in hand!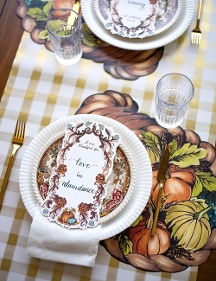 Last but certainly not least, you cannot forget a playful touch to your table setting with colorful, seasonal and personal place cards from Hester & Cook. Creative and personal touches, like this go a long way with your guests!
Enjoy time spent with those you love, the taste of comfort food and drink and, of course, a beautifully displayed tabletop this season!
Tag:
Winter 2019 Las Vegas Market
Designer
Blog Post