Curated Cuisine and Delicious Dining at Summer Market
There are plenty of things to do at Las Vegas Market, but after a long day of sourcing across our campus there is nothing quite like sitting down and relaxing at an incredible dining destination. Part of the fun of Market is getting to taste incredible dishes and experiencing all the fun Las Vegas offers!

Whether this is your first time in Las Vegas, or you are looking to expand your palette with an exotic new restaurant, we have you covered! Our team has visited (and tasted!) restaurants of every kind on and off the Las Vegas Strip and have gathered up their favorite spots to visit during Market. The most adventurous eaters – or ones looking for the best atmosphere – will find the perfect place to dine and unwind. Look at our selections below and find the best option for your taste buds and budget!
All in the Vibes
Let's face it – sometimes, our phones eat first! For places that offer delicious and unique bites, but are bound to amaze your followers, these dining spots are made for you. Walk through the doors and instantly surround yourself with amazing vibes any influencer would approve of.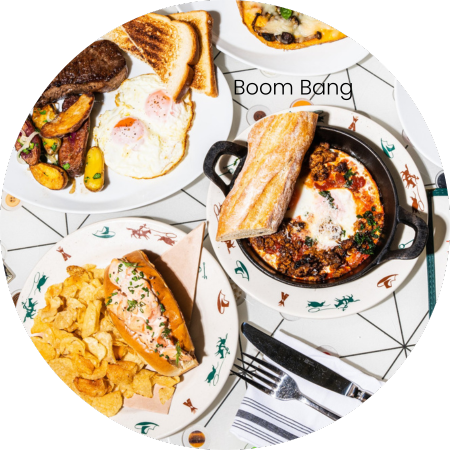 Curated Cuisine
Love to eat locally? Are you passionate about knowing where restaurants source their ingredients? Looking for seasonal options you can't taste anywhere else? Well, our curated picks below capture the unique flavors all curated cuisine lovers will enjoy.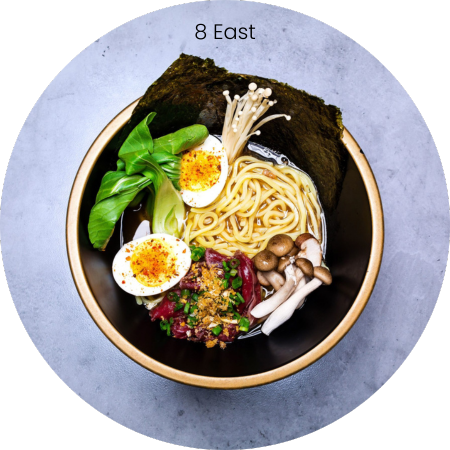 Underground Eats
Consider yourself a true foodie? Love to find the smallest places with the widest offerings? Our underground eats are for you! These staff selections are off the strip and have exquisite dishes that are great for those who love new foods or want to try something different during their stay!
Family Fun
It's no secret that Las Vegas Market is fun for the whole family! If you need a restaurant that captures the atmosphere and ambiance you know and love about Las Vegas, but is friendly for your kids or extended family, these staff selections are for you.

Strip Staples
As the name suggests, these are staples of the Las Vegas Strip food scene. Known for a great cocktail, amazing view, and must-experience atmosphere, these restaurants are accessible from most resorts and are a wonderful way to treat yourself after a day at Market!
With so many places to try, your after-hours Market dining experiences will be busy and memorable! But, every good dining experience needs a plan! Before you make your reservations, you have to gear up for your Market arrival, so take time to pre-register for Las Vegas Market and download our
@Market
App. Pre-registration makes for a smoother arrival process, and our app is your boarding pass to Market! From there, you can source, discover, and enjoy all the fun Las Vegas Market has to offer. Have an insta-worthy meal you want to share? Post your memorable during and after-Market moments on your stories or feed and tag us
@LasVegasMarket
! We can't wait to see you January 28 - February 1!
Tag:
Blog Post
Las Vegas Market