Exciting Summer Expansions at Fine Lines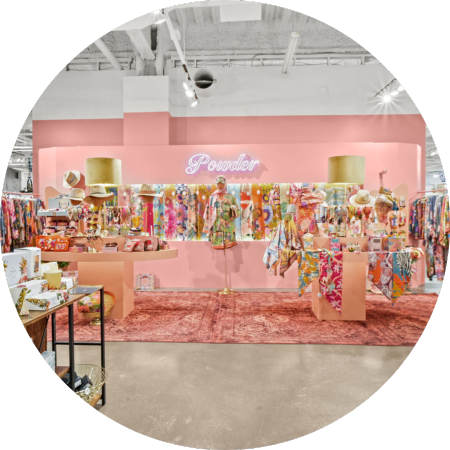 When the newly expanded Fine Lines showroom doors open at Las Vegas Market this summer, buyers will find themselves in a captivating atmosphere full of opportunities to source new and curated product lines. The 20,000 square foot showroom is doubling in size, making Fine Lines' new space on C11 a must-see sourcing destination for gift and lifestyle buyers.
What began in June of 1989 is now one of the largest and most influential gift organizations in the West. Today, Fine Lines covers 13 Western States and offers 57 diverse product lines that span multiple categories such as gift, décor, personal care, fragrance, fashion, jewelry, and more. By doubling their square footprint, the new showroom debut gives buyers the opportunity to discover new product, unique brands, and marks an exciting next chapter for Fine Lines at Las Vegas Market.

With the additional 8,000 square feet on C11, Fine Lines expanded presence provides more opportunities for discovery, exploration, and experiences, bringing additional energy and opportunity to the floor. CEO Mathew Katzenson shares, "We've always really been successful at creating great energy at Market. There's music, there's food. There is a lot of congeniality and a lot of connection. That energetic piece is a real cornerstone of the experience that we like to create during Market for our customers, and for our vendors and reps."
Buyers can look forward to entering a captivating atmosphere that embraces the surrounding desert environment of Las Vegas. The space will utilize colors and décor of the surrounding environment, incorporating a mix of murals, art, and nature. Additional entertainment, food, and beverage will be part of the sourcing experience for buyers, providing authentic moments that embrace the energy and fun of Las Vegas Market.
Retailers and designers can look forward to several exciting product debuts, including ten new brands spanning multiple categories. Some product lines come from U.K. and Europe, creating more opportunities for customers to discover emerging brands during their visit. Additionally, several in-showroom experiences will be available for by-appointment customers that focus on product merchandising and customer service. These experiences are intentionally designed for buyers to think of new ways to provide services and experiences within their retail environment.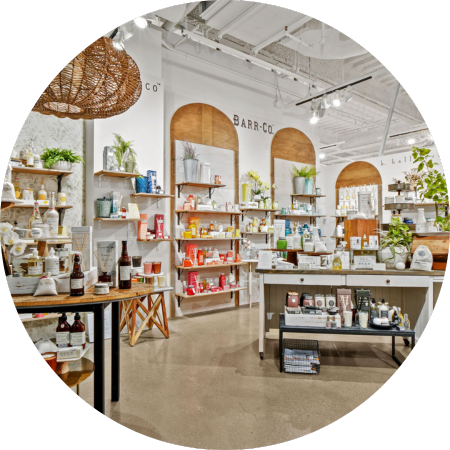 When asked what excites him most about the new space, Katzenson shared his desire to build a dynamic environment for his customers and the creative challenges ahead. "This is an opportunity for us to just spread our wings a little bit and be challenged by the actual process itself. I think the creative piece of it is the most exciting, and the collaboration piece is also really exciting."
Reflecting on the benefits of exhibiting at Las Vegas Market, Katzenson shares how much he enjoys the state-of-the-art complex, welcoming atmosphere, and energy their customers can find at Market. "The way buyers feel welcome being at this Market, and energetic experience when you walk in makes a big difference. I also feel like a buyer can get good work done in Las Vegas."
From noteworthy product lines, intentional designs, and exciting sourcing and discovery, this showroom truly embraces creating memorable buyer experiences. Visit Las Vegas Market this summer, July 30 – August 3, and visit Fine Lines new space, C1120 and C1125. For questions about Fine Lines at-Market events, email info@finelinescompany.com.
Tag:
Blog Post
Las Vegas Market