New Retail Store Concepts That Can Be Applied to Gift Shops
Due to the rise of ecommerce, gift stores are reinventing themselves to be competitive in today's retail environment. A concept store is a place where new ideas are curated to enhance the shopper experience and produce more sales. What are the new concepts and how can we apply them to gift stores?
New ideas enhancing the customer experience are centered around Convenience, Service and Story Telling. The leading examples can be found at Amazon Go, Kohl's, Target, Macy's, Nordstrom and the new Toys R Us by Tru Kids, Inc.
1. Convenience:
The speed of shopping is a challenge for many of our customers who are short on time. The "grab and go" concept is very popular as is BOPIS "buy online and pick up in store." Watch Amazon Go for the "grab and go" concept and Kohl's Department store for Amazon returns. BOPIS is now available at Home Depot, Nordstrom, Macy's, Target, Walmart and many other retailers.
Lesson for gift stores: Add "grab and go" convenience to your customer service mix. Allow customers to pick up a $1.00 item (bottled water, candy, newspaper, etc.) and slip the money to you/ or a jar without waiting in line. Add "no waiting" features to your service.
If you have a gift store website, offer customers to buy online and pick up (BOPIS) in your store.
2. Service Only, No Inventory:
Nordstrom has opened up "service hubs" which are concept stores for customers to pick up on-line orders, have merchandise altered, tailored or pressed. These service stores offer handbag and shoe repair. Some locations even offer manicure services.
Lesson for gift shops: Create a "hub concept" in your gift shop. Offer employeers around you the ability for new employees to use a "welcome on board" discount in the gift shop. Coordinate with local retailers and list all services (laundry, coffee, bookstores, hotels, transportation etc.) within walking distance of your gift shop.
3. Story Telling:
Tell a story to sell a story! Macy's has reinvented itself opening "Story" departments within Macy's department stores. After several seasons of fashion and style mistakes, Macy's has landed on a concept store called "Story." Macy Story selects a new theme every two months and curate product to communicate the story. Check out their latest themes of "Color, Outdoor, School of Style and Home for the Holidays."
Lessons for Gift Stores:
We go to market to discover and buy the latest trend merchandise. Don't forget to tell that story to your staff and customers on your return from market. Our staff can tell the story to our customers only if we have done our jobs as buyers and managers to tell the story to our associates

Select themes and merchandise that will sell / turn within two months so that the gift store stays new and exciting for the customers and staff

Experimenting with new retail concepts keeps our gift stores healthy. Regenerating our idea of what our customers want will enhance our merchandise selection and services offered. Studying other retailers helps us stay on top of what our customers expect from our gift stores. Remember: No experience is too small to be exceptional
Las Vegas Market would like to thank its participating writers for the valuable insight!
By Lilly Stamets, Principal, Premier Retail Consulting (lillystamets.com)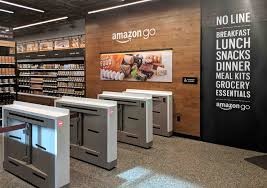 Tag:
Winter 2020 Las Vegas Market
Retailer
Blog Post