Smart Selling: Store Adaptations For Safety
Help customers see, buy and receive your merchandise
As COVID-19 evolves, it's inspiring to watch how major sectors of our economy have adapted. With that in mind, we're kicking off a series of informative blogs from industry partners that we hope will provide ideas about ways you can stay connected while most of us are staying at home.
Here are some ways retailers can continue to serve customers, and provide products their customers seek:
1. Promote applicable product selections
Activity ideas and enriching educational tools for families home from school and daycare can occupy curious minds. Popular product categories include puzzles, games, crafts, exercise equipment, and gourmet for family-friendly recipes. Check out Paddington Station in Ashland, Oregon for some unique ideas.
Additionally, craft supply packages with detailed instructional booklets and interactive "how-to" videos online offer another option and provide a fun keepsake when completed. Miniature garden and Ukrainian egg art
2. Showcase what's in store
Schedule a virtual tour on your social media channels to teach and show customers around. You can introduce your followers to staff, display the newest product to hit shelves, give a behind the scenes look, or just share your thoughts throughout the day. Posting real-time content, especially on Instagram Stories, provides a moment your followers may find relatable. In addition, Virtual store tours allow associates to "show and tell" the latest product arrivals over live video.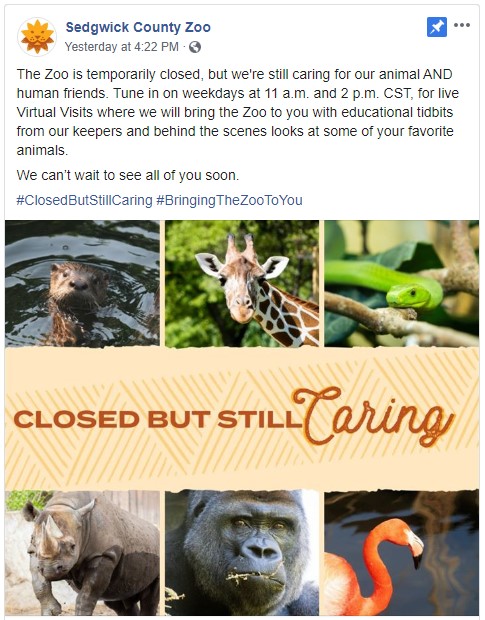 To present new product while also promoting customer favorites, create online "look books" by pairing various gifts and accessories, bundle items in a wedding gift idea display, and with spring starting, snap a photo of items for enjoying the outdoors (even if it's just for our backyards). Items can be shown based on price point, a color story, or general theme that speaks to your brand.
3. Offer safe accessibility of purchases
Curbside pick-up services are growing in popularity. You can ask customers to "call or text ahead" to take orders. Make "grab and go" bundles of items typically sold together for customers in a rush. Offer complimentary delivery to customers' local address within a specific mile radius from your store to provide relief, especially for families.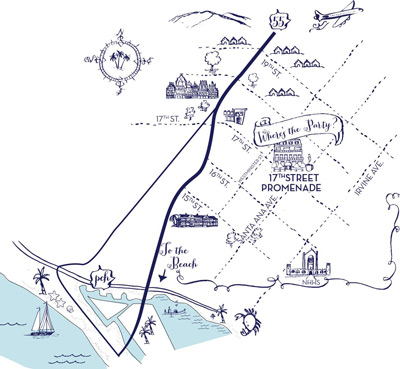 Through email, website updates, and social media, it is beneficial to keep customers informed of hours, product availability, and your health and safety measures. Many businesses, such as grocery stores, are closing early in order to sanitize and give employees the opportunity to take care of themselves. Continual communication will give customers all the information they need to know. Where's the Party in California began offering curbside service.
Gifts and Decorative Accessories checked in with retailers from across the country for more helpful strategies. Read the article here.
We, at Las Vegas Market, hope everyone stays safe and takes the necessary precautions to remain healthy while we all try to navigate this uncharted territory. Until we meet in person again, we encourage you to let us know if you've implemented new practices, strategies or programs to support your retail business that you would like to share with others. Please email our Director of Content & Communications, Cindy Hodnett, at chodnett@imcenters.com.
Tag:
Summer 2020 Las Vegas Market
Retailer
Blog Post