First Look Summer 2019: Motifs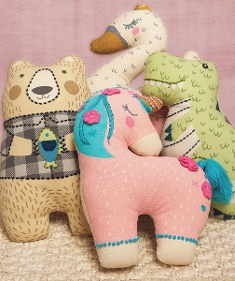 Animal motifs and novelty patterns never fall out of fashion in home furnishings and gift categories, but favor does shift when it comes to illustrating, embroidering and otherwise recreating critters of the animal kingdom. This summer, the charts are favorable for animals associated with astrology. In fact, dozens of Las Vegas Market exhibitors have introduced new collections featuring astrological signs and birthstones.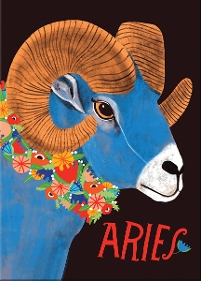 Emily McDowell's new Zodiac greeting cards and magnets present artful interpretations of the ram, a goat, a lion, fish and more, some embellished with floral collars or colorful garments. Similarly, storybook illustrations of animals and fantastical creatures present magical guidance in Knock Knock's new Affirminators! Tarot self-help cards. See both lines in the Building C, 4th Floor FIRST LOOK display.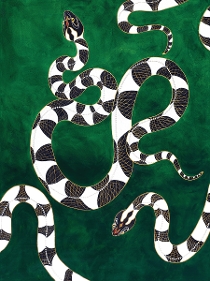 Snake motifs have been strong in European markets — they are slithering to the United States in big numbers. FIRST LOOK illustrates the trend in its Maximalist vignette, located in the lobby of Building A. Leftbank Art's "Temptation" is a super-size example of the trend — this Emerald, black and white design measures 54 inches wide by 72 inches high. Celadon's interpretation draws inspiration from a French fabric that dates back to the 1880s; hints of gold and silver gilding are upscale finishing touches.
The FIRST LOOK Building B, WorldView on Sixteen, display is packed with products — regarding novelties, the menswear-inspired vignette puts man's best friend at the fore. Tempaper's "Major," new to the Novogratz Collection of self-adhesive, repositionable wall coverings, presents obedient dalmatian on a textured gray linen background.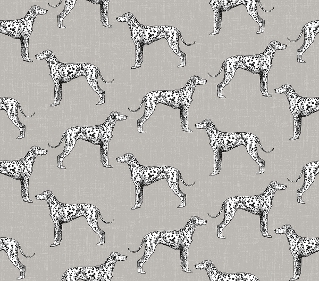 And in youth, the bear, specifically the "teddy" variety, is a mainstay. But new examples are more outdoorsy — think woodland bear. Llamas are still hot. Ditto unicorns, flamingos and narwhals. Plus, this truism still holds: Add a unicorn horn or a mermaid tail to any animal, and kids will want to cuddle. The kitten becomes a "merkitty." Cross a unicorn and a mermaid, and the new species, "mermicorns," is an instant hit. Even the iconic poop emoji earns mythical treatment … meet the poonicorn.
Attend the FIRST LOOK seminar on Monday, July 29, at 10 a.m. in Building B, WorldView on Sixteen, for even more insights about motifs, novelties, and patterns.
Want a custom viewing of this season's displays? Consider one or both of this summer's tours led by First Look editor Julie Smith Vincenti. Register in advance for the Home Furnishings edition, which begins Monday, Jan. 28, at 1:30 p.m. The Gift & Lifestyle installment commences Tuesday, Jan. 29, at 10:30 a.m. Register today!
Tag:
FIRST LOOK
Summer 2019 Las Vegas Market
Designer
Retailer
Blog Post